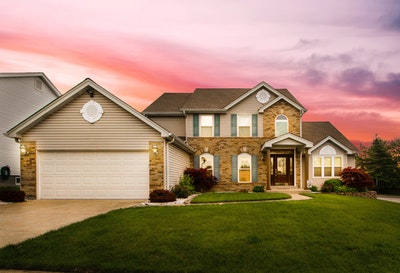 When you've got money to spare, it's always worth investing in real estate.
Real estate builds wealth more consistently than other assets, so it's a no-brainer for many people who find they have the funds. If you're looking to launch yourself into real estate investment, there's a lot to consider.
Here are some top things you should think about if you want to find a profitable real estate investment that works for you.
#1 The Ideal Neighborhood
The neighborhood will often determine the value of the property and how much it's likely to rise. If you're looking to rent out the property, you'll want to know the average rents for the area.
Also, consider the type of tenants this area could attract. If its a thriving area with plenty to do and lots of job opportunities, you'll have more tenants on offer. Having decent schools and low crime rates will have an impact on the price, as will any future developments that might be taking place in the area. This will be important when it comes time to sell, so do your homework.
You'll also want to think about the geography of the area. Consider if you want to buy a property that is close to where you live. Once you've settled on a general location, there are other elements to consider. Is the property close to local amenities or sites of interest, like parks or leisure places?
Proximity to amenities could make it a more appealing rental property. You also want to investigate if the area is prone to flooding or other natural disasters. This would not only cause more trouble for you if disaster does strike, but it can drive up your insurance costs, so it's something to consider.
#2 The Ideal Property
Finding the ideal property depends on what your overall vision is. But there are a few things to bear in mind. It can be tempting to go for a 'fixer-upper' to saving money, thinking you'll come out on top.
But in reality, these projects can end up being more complex and expensive than they first seem. Unless you're a professional with plenty of experience, it might be best to stick to properties that simply need to be made more appealing for tenants. Painting or replacing floorboards is a totally different thing to gutting a property.
You probably want a property that only needs a few small changes to appreciate in value and attract tenants. If you're new to investment, buying property suitable for a family home might be the best option, as you can get long term and reliable renters. Once you've investigated the market for yourself, you might want to engage real estate agents to help you find the best deal.
Final Thoughts…
Investing in property can be an exciting and life-changing experience.
But it's also potentially risky and complex. Choosing the right property for you is not something to be taken lightly.
With the right research, planning, and realistic expectations, you can find a property that attracts tenants and offers you real value in return.