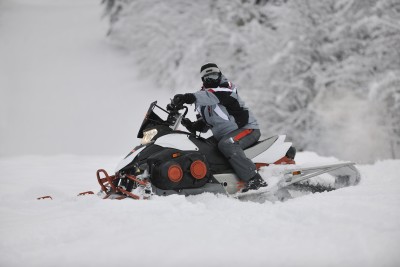 Snowmobiling is a popular activity that adventure-loving people enjoy during the winter months. These recreational vehicles offer amazing outdoor fun but there are also risks involved.
Often, people suffer from grave injuries due to snowmobiling accidents. Therefore, it is important that you take the right precautions while riding them. At the same time, you need to be aware of the fact that you can claim compensation for such accidents if one does unfortunately happen.
The idea is to take the right approach and have your claim handled by an experienced personal injury lawyer. Here are the facts that you need to know about snowmobiling accident claims.
#1 Know the types of accidents for which you can claim compensation
Personal injury law applies to accidents where a victim is injured because of the negligence of someone else. To qualify for a claim when you get involved in a snowmobiling accident, it must fall under either of these categories:
Injury caused due to the negligence of the driver of another snowmobile
Injury caused as a passenger on a snowmobile because of the driver's negligence
Injury due to defect or lack of maintenance of the snowmobile
These types of accidents can be attributed to a third party's negligence rather than your fault, making a claim legitimate under the personal injury law.
#2 Getting the details of the accidents right is important
Another important fact that you should bear in mind is to ensure that you take the detailed record of the accident. Small details make your case stronger and increase your chances of securing the claim successfully and speedily.
Do take note of the date and time of the accident as well as the vehicle that caused it. Every single detail matters and should be taken accurately.
Also, record facts such as the cause of the accident, injuries sustained, medical expenses on treatment of injuries and loss of income or employment due to the injuries you have suffered.
Getting supporting documents related to these expenses is important because these serve as tangible proofs to establish your claim. Recording witness statements and ensuring that they are available to validate them is equally crucial to strengthen your case.
#3 Injuries caused by snowmobiling accidents are often serious
Despite the popularity of this sport, there are some grave figures related to accidents. People who get involved in them often suffer from grave injuries because of the riders not being enclosed as they are in a car.
Injuries of the neck, head, and spinal cord are frequent, while there are also several cases of hypothermia and even death.
The danger is compounded by the fact that accidents often occur in remote areas, where immediate medical assistance is seldom available. Dairn Shane from Preszler Law (https://www.preszlerlawbc.com/) says that before going on a snowmobiling expedition, it is advisable to consult trail maps, which are published by the Ontario Trails Council.
#4 There are certain challenges you may have to face
Even though snowmobiling accidents are common and injuries are often grave, getting a claim for them is usually challenging. In fact, you may even not get it if the negligent driver does not have insurance or enough assets to cover your claim. In such cases, you may have to rely on your insurance to give you coverage for the injuries sustained.
Further, getting a compensation claim under the personal injury law requires you to prove that the accident was caused due to the negligence of someone else.
In the case of recreational accidents, this is done by proving that there was someone who owed a duty of care and they breached this duty, leading to the accident and subsequent injury. Another challenge relates to the location of the accident, which is often a hindrance to a formal investigation.
#5 There are time limitations for filing a claim
As with any other type of accident claim under the personal injury law, there are time limitations in case of snowmobiling accidents as well.
Victims suffering from severe injuries during such accidents often delay filing a claim as their focus is more on recovery. Some even delay it to the extent that they lose their compensation due to the passage of the time period.
It is best to act in time because an optimal compensation can make all the difference to help you with financial and emotional support. If you are not in a position to file the claim yourself, have a partner, friend or relative connect you with a professional who can take care of the case on your behalf.
#6 A specialist lawyer can help you get an optimal claim
Since claiming compensation for snowmobiling accidents involves a number of complexities, you must leave it only to an expert. Look for a lawyer who specializes in personal injury law and has experience in snowmobiling accident cases as well. Someone with the relevant experience is bound to understand the ins and outs of snowmobiling accidents and would be able to handle the case in a better way.
When you do look for an attorney, do verify their track record in similar cases. Discuss every single detail of your accident with them and ask their opinion on the expected outcome of your case. Also, seek a clear answer about the timelines you can expect to get the claim in your favor because you would want it sooner rather than later.
One of the major concerns for accident victims is the fee of the legal professional they hire for handling their case. The good news is that a majority of personal injury lawyers work on a contingency fee basis.
This means that you will have to pay the lawyer's fee only after you get the compensation. The fee is usually charged as a percentage of the compensation amount, which motivates the attorney to help you secure an optimal value.
Now that you know these key facts about snowmobiling accident claims, you would be able to approach them with more confidence. Also, hiring a seasoned lawyer with the right skills and experience can give you better chances of being compensated optimally.