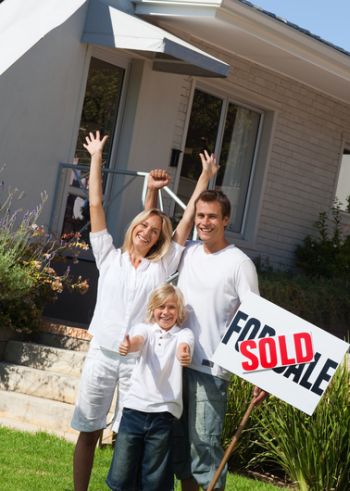 There are seemingly endless details to consider as you prepare to enter the realm of property ownership.
Comparing locations, home values and lending trends are only a few of the concerns facing would-be home buyers, who often lack experience sorting the issues surrounding home buys. With a little education and discipline, however, most committed buyers land in the homes of their choice.
I've personally bought and sold several times and I can honestly say their are a lot of hurdles to overcome which I will cover in this article.  However if you would like more info on this topic you can read this article as well.
However, as you feel your way through the home buying process, lean on successful moves others have made before you, with an eye toward saving money and finding the best possible terms, I'm going to share a things to consider.
What Drives the Cost of Your New Home?
Two variables influence what your new home ultimately costs. In addition to its purchase price, financing costs complete the total amount of money paid to acquire a piece of real estate.
As you prepare to buy a home, it is important to track home prices within your price range, but interest rates tied to your mortgage are equally as important.
Like other products, competitive lending rates were once expressed in ways designed to lure consumers to what appeared to be good deals. In some cases, hidden costs and misleading statements confused home buyers, leading them astray in their mortgage decisions.
As a result, legal requirements were put in place to protect consumers. Today's mortgage lenders must use the same standards to promote their loans, enabling shoppers to compare various financial products using similar terms.
Annual Percentage Rate
Standardized terminology helps industry insiders stay on the same page and empowers home-buyers with vital data for improving their mortgage outlook.
The Annual Percentage Rate (APR) represents the total cost of a loan over the full twelve-month year, for an average year during the life of a loan. The figure is calculated based open the frequency with which interest is charged as well as a number of other factors influencing interest rates.
APR is a good starting point for comparing mortgages, because it is legally required for every financial product and it is calculated the same way, regardless of who is issuing the money.
APR is referred to in two distinct ways. Personal APR, for example, represents the actual APR you receive on your mortgage.
Though it seems straightforward, personal APR differs from representative, or typical APR. Instead of your actual rate, representative APR stands for the advertised minimum rate a borrower might experience working with a particular mortgage.
Various Funding Options
Tracking home prices in the area you wish to live is a great way to gain insight into the local real estate market. Recognizing good deals is easier once you've taken-in a snapshot of the housing market in neighborhoods you'd like to live, laying the baseline for what you can and can't afford. In many ways, settling on funding is very much like narrowing your home search.
To move your deal forward in the most sensible way, learn about your borrowing options, including fixed-rate, tracker and variable rate mortgages. Your short and long-term financial goals, as well as your personal credit and income will influence which type of mortgage is best for you.
The total cost of your home depends upon its purchase price and the interest paid on mortgage financing. By monitoring real estate trends and educating yourself about mortgage options, you'll be ready to successfully navigate the housing market, without leaving money on the table.
Final Thoughts?
Their can be a lot of pitfalls and things to look out for when going through the process but with a little know how and effort you too can have the house you've always wanted.
So, are you considering the idea of buying a new house? Feel free to share you thoughts and comments below.