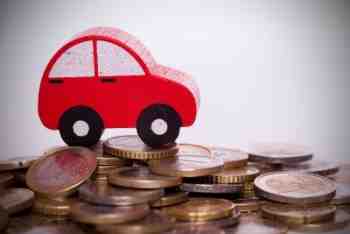 The 0% percent car loan helps new car drivers to own their first car and others to buy their second. These car loan offers may run for a specific period, such as through August and October, to attract new clients to buy the car model they desire. This form of financing is a special for those wanting to own a car without having to make hefty monthly repayments on a car loan straight away.
However you might be wondering are 0% car loans a scam?  In this article we will dig into what they are, the benefits, the drawbacks, and where to get one.
What Is A 0% Car Loan?
The 0% car loan is a type of special financing product offered through a car dealership to new car buyers or a select group of buyers in need of a zero-interest financing product. The loan is low interest and may have varying terms and conditions, depending on the dealership or kind of financing product. It will normally only be available to people with a very good credit rating.
The lender charges 0% interest for a period of the loan so that new car owners may enjoy their vehicles without having to pay heavy monthly loan repayment bills in the initial period of car ownership. The duration of the loan may be shorter so that monthly repayment charges are higher after the initial 0% interest period.
How Do I Get The Best 0% Car Loan Deal?
The best 0% car loan deal may be gained from:
Comparing car loan types and financing offers
Negotiating the car purchase price first
By comparing car loan types and offers made by dealers helps you choose the right one to suit your financial needs. Getting professional advice beforehand or learning about the experiences of others may provide you with tips when approaching a dealership about buying a new or used car.
A friend of mine benefited from getting a 0% car loan on her first Honda by not discussing the financing part first with the dealer. She focused on negotiating the actual car price. By getting the dealer to agree on a discounted car price first before discussing the 0% car loan option, my friend was able to gain the best 0% car loan deal.
The discount obtained from the car loan price actually offset the higher monthly repayment charge of the  0% car loan that starts after the initial 0% interest period, making the  0% car loan of cost-effective value.
What Are The Benefits Of 0% Car Loans?
Benefits of the 0% car loan include:
No initial interest payments
Lower initial monthly repayment amount
Shorter loan durations for faster loan repayment
The greatest advantage of 0% car loans is that the new car owner is not charged an interest on their new car loan for a set period of time after the initial car purchase.  This means that people who start new jobs or businesses may benefit from not having to pay interest at first while building up their monthly income.
It may be easier for individuals to get 0% financing when buying a car than getting a loan through their bank depending on their credit rating. Car dealerships promote 0% car loans for a short period as an opportunity to those wishing to buy a car but delay monthly interest repayment costs.
Where Do I Get A 0% Car Loan?
Car manufacturers offer car loans through dealerships for people to have the opportunity to buy their first or second car or online through groups like Car Loan 4U. Dealerships that stock different car models, such as Honda, Kia, Hyundai, Chevrolet, Volvo and Volkswagen, offer 0% car loans as a special financing option for new car buyers and existing car owners.
What Are The Drawbacks Of Getting A 0% Car Loan?
A family member of mine took out a 0% car loan when they needed to buy their first car. As they were starting a new job, the initial low monthly repayments came handy to be able to build up earnings before interest was added to the monthly loan repayment amount at a later stage. While some would argue that these special  0% car loans actually are more expensive in the long run, they offer low-cost loan benefits to start with that suits certain people's circumstances.
If a person is able to afford a car loan product that may work out more economical in the long run, such as a secured bank loan, then a 0% car loan may not look like the best deal. Car dealers would not offer this product to the public if it was a scam as it would harm their reputations. The 0% car loan financial deal suits a group of potential customers that car dealerships and manufacturers are trying to attract through offering initial no-interest car loans.
The 0% car loan drawbacks may therefore include:
Higher monthly repayments at the end of the 0% interest period
Too short a loan term for those needing longer loan durations
More costly if compared to other car loan products, such as secured bank loans
Some customers may benefit more from other types of financing deals that meet their financial needs better. Ultimately, a person's financial circumstances and status dictate car financing options and whether more or less money is paid out in the long run when buying a car.
Author Bio: Richard is a freelance writer with a keen interest in finance issues for the whole family. You can visit him on Twitter @thefreshhealth and get to know more about car finance.