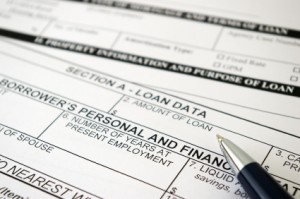 Recently I just got done refinancing my mortgage to something a bit easier to handle.  My last mortgage which was an option arm mortgage and was giving me a few issues I was beginning to get a bit uncomfortable with.
Things like adjusting payments and rising interest rates started to get me thinking about the possibility of refinancing my mortgage.  So I called my current lender and decide to see what they could do for me.  Also after refinancing, I talked to my title agent who closed the loan for me and she was telling me she was closing around 8 loans herself a day and refinances were becoming increasingly popular again.
So in this post, I decided to go over some of the basics of refinancing that I learned from my recent refinance experience.  Also, I included a few tips of things you should look for.
Why Do You Want To Refinance?
As I explained above I had certain reasons why I wanted to refinance.  It wasn't particularly because of the rate or my payment amount.  My situation had more to do with the amount of debt I had and my payment and rate fluctuations.
First off I had a few credit card debts with interest rates that were less than desirable and a HELOC or home equity line of credit that had a high-interest rate as well.  By combining these two debts into my loan I would cut down my interest and save more.
Second, the mortgage wasn't fixed and my payment and rates were jumping all around.  This became very tough to handle because I didn't always know what to expect every month.  The payment would be more for one month and less the next.
So before you decide to refinance ask yourself why. Is it for a better payment, better rate, no more PMI insurance, what are the reasons? Then decide what you will gain out of refinancing and is that gain big enough for you to really refinance. You can also make use of Refinance Mortgage Calculators like that of Lowermybills.com to find out your new payments and see how much money can you save in interest.
So before you do here are a few things you should know before you refinance.
12 Refinance Tips And Things You Should Know
Debt ratio. Your debt ratio is your debt over your income.  Lenders and banks use this to see if you have too much debt to qualify for your loan.  Typically you don't want more than a 36% debt ratio.  The less your debt ratio the better you will qualify the less you will have to pay.
Credit score. Again this is something that your bank or lender will take very seriously.  Try to be above 700 or better.  This will again increase your odds of getting the loan.
Appraisal. With the current situation as of this post that the housing market is facing having a good home value is very important.  As in my case, my value has gone up because of my location for one but also because I had done some home improvement projects that have added some great value to my home.  You should also know that certain lenders will require you to pay for the appraisal upfront but may be included in the loan after you close.  However, if you don't happen to close you will lose the money you paid in for the appraisal.
Review your good faith estimate. Shortly after you fill out the loan application the lender will send you a good faith estimate within a few short days.  Though most of this may look Greek to you go over it and see what your total closing cost will be.  If there is something that you don't understand call your loan officer and ask.  Don't sign something that you don't know what it is.
Know what your closing cost is. Typically closing costs will range differently from one lender to the next but after comparing the actual HUD statements I see the typical closing cost around $3000 to $3500.  Also, know that if the lender said it would be only so much to close and it's a lot high than they originally said you may want to reconsider closing on the loan.
Are you saving any money? Lenders like to see you saving money not just spending it all.  Proving this will gain you a lot of credibilities.
Don't miss a payment. This is a big NO-NO.  Missing one payment is a good way to get on a lender's bad side.  This will show them that you can't make your payments on time, therefore, cannot be trusted.  This is also a good way to kill your credit report as well.
What kind of asset do you have? Things like your 401k, IRAs, Mutual Funds, Annuities, and even the cash value in your life insurance policy can go a long way for lenders giving you a loan.
Last 3 months bank statements. This is a normal requirement for any lender.  They will use this information to see how you spend your money and see how much you have saved up.
Last two years of W-2 statements. Lenders need these to know how much money you made in the previous two years at your current job.  However, if you have currently just changed jobs or got laid off getting a loan may be tough to do.  If you are planning to change jobs you may want to refinance first.
Have at least 2 months worth of pay stubs. This is a common item asked for when you are considering refinancing.  This item and the last two will be needed for the underwriting process to be complete.  Also, know that lenders will usually only count the first 40 hours of your workweek and no overtime unless it can be proven that you are getting a certain amount of hours every week for the last two years.
Compare lenders. Comparing lenders is always a good idea just to see what others are offering.  Not all lenders charge the same.  Compare at least 3 different lenders and see what you can save.
Are You Thinking About Refinancing?
Refinancing can be a bit of a headache but if you don't know what you're doing but following a few of the tips above can save time and a lot of money.
If you are planning on refinancing or have some more tips to share feel free to leave a comment.