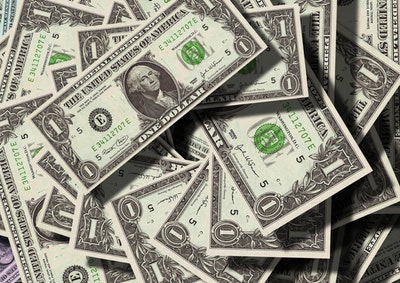 As an SME owner, leader, or management, where do you go to get the best small business advice? As a small business operator, you need to know about a whole raft of business processes, insurances, legislation, products, services, skills and compliance issues that big companies retain whole departments to deal with.
Let's consider a few areas that concern small businesses.
If you employ staff, where do you get information about their compulsory pension schemes?
Where can you get support to access new markets?
How do you develop a consistent brand identity for your products, goods or services?
Where in the local community do you go to recruit staff with the correct skills and if they're not available how do you recruit outside your area?
How do you hold successful promotional events?
Where can you get advice about cyber security?
What forms of finance are available to you?
Is equity investment a good option?
Are you making the best use of loans, VAT schemes or tax-efficient investment?
How robust is your business plan and how could it be improved?
Where do you find all the latest relevant SME news?
Sure, you could visit a chartered accountant for financial planning, a business consultant for advice on new market access or your business plan, a recruitment specialist to find staff and a financial adviser or accountant to advise on VAT or investments. Better surely if all this small business advice is available in one place in an easy to understand searchable format.
That's why we have put together this guide on lending for you.
#1 Choosing a Good Lender
Loan companies are well known for being able to get loans out to their borrowers fast. However, the speed at which they go is not always indicative of their quality. If you find yourself in financial difficulty after the loan, you may find that they're just as fast in chasing you up – irrespective of your financial and personal circumstances.
So, when it comes to dealing with loans companies, you can get a good indication of their quality by examining certain aspects of their business: namely, their policies in dealing with people. You also need to make sure the loan is right for you. For example, some people will be better off going for a merchant cash advance rather than a loan secured on their car, but for others, it could be different.
Good loan companies will not treat you as a commodity to make profit off of; a good lender will treat you with dignity and respect. Their policies will no doubt reflect this attitude. For example, it is said that one in four of us, at any time, are suffering from mental health problems. That means that there are a number of people applying who are dealing with temporary, or more permanent, mental health or mental capacity problems.
Ethical loan companies will treat those with such problems fairly and will always act in their best interests. This isn't just a moral requirement, but a legal requirement too. If you are suffering from such a condition, even if it is temporary low mood, then you should not feel judged. A lender will not immediately reject your application based on this; in fact, they will do everything they can to understand your condition and work with you to come to the best conclusion.
Good loan companies will even have staff that have experience in such cases like, for example, a dedicated account manager. They will also have policies clearly available on their website to support their commitment towards meeting the Financial Conduct Authority's (FCA) regulations on this matter. It is often said that you judge a society on how it treats its most vulnerable; the same can be said of any business too.
All loan companies should stick to the FCA's regulations. Not just because they've been told to do so, but because they agree with the protection of borrowers' rights. Nothing is truer when it comes to checking a potential borrower's credit. While many people would like to avoid having their credit checked, due to it being poor, the reality is that this is part of the new regulation. Any loan companies that say otherwise are not being truthful.
This is to stop lenders from loaning money out to people who cannot afford to pay it back. However, a good lender will also understand that many of those who apply for short term loans don't have perfect credit histories. They will look for evidence that suggests that the recent credit history is good as opposed to how it looked two years ago.
Why Choose a direct lender?
When taking out a loan, you have two key options at your disposal. You can either use the services of a direct lender or you can look for a loan broker. There really is no competition between the two. Read on to discover more about the benefits associated with a direct lender.
First of all, it is vital to explain the difference between the two options. With direct lenders, you are going to be dealing directly with the company that is lending you the money. When it comes to brokers, they work on behalf of the credit providers and lenders. Therefore, they are somewhat of a middleman.
So, why should you go for a direct lender when you want to take out a loan? By dealing directly with the company, you can reduce the length of time that is entailed. A broker adds another layer to the service, making it more segmented, which can take more time. Time is unlikely to be something you have on your side if you are looking for financial assistance. With a direct lender, once your application has been approved, which should be fairly quick so long as there are no complications, you can expect the money in your bank within a few hours in a lot of cases.
This is not the only reason to look for direct loan companies. You will often find that it is cheaper to go down this route too. After all, the broker is going to want to make a profit, and thus they will add on their fees to the service, which can lead to the costs mounting up.
Common Mistakes You Will Need to Avoid
Many direct loan companies have shown up online over recent years. Even though a lot of them are reputable companies, some are devious dealers seeking to cheat their customers. And so, you must be extremely cautious while choosing one. Make use of the following tips so that you do not make the same errors that other borrowers have:
One of the main errors a large number of individuals make when searching for loan companies is choosing the first company they find. This error is enormous since you have to be certain that you can fully trust the business before you agree to their services. Therefore, it's not recommended to opt for the first lender who shows up on your computer screen, even though this can be appealing when you are in urgent need of money. Since obtaining a loan is a big decision, it's in your greatest welfare to do research before determining the business you will use.
Aside from this, most borrowers are guilty of signing a contract without fully comprehending the terms and conditions. This mistake could result in you losing a significant sum of money in the future. This is why you must read every individual term and condition – together with everything that's written in the fine print. An additional error borrowers make in picking a loan lender is choosing one without looking at their competitors' rates.
You need to be sure you're getting a good deal. To avoid committing such a mistake, make sure that you study the market rates and select a lending company who has affordable fees. You will also have to consider any extra fees, like early repayment and application fees. Ultimately, it is best to opt for a lending company who does not bill you for things like this.
As you can see, there is a lot that needs to be considered when you are lending money for your business or even for personal reasons. We hope that the information that has been provided will be helpful for you. Never rush into a lending decision.
Are you for a lender right now?