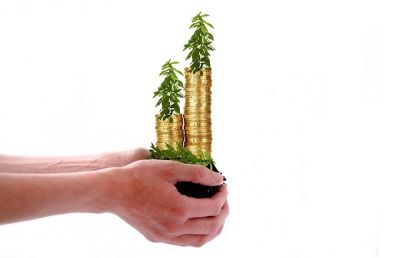 Businesspersons, at some point in their life, might require loans. There could be various reasons behind it, and it is important to think long terms in these kinds of situations.
As much as there are pros to this, the biggest con of taking a loan is the business debt you will find yourself in after that. It may raise your levels of anxiety and nervousness.
To start, your peers might bombard you with all kinds of opinions they have regarding this subject. It may cloud your judgment, which later may become an obstacle in your way.
So, you have to ask yourself twice before beginning that if you are sure and if the leap is worth the risk. You have to have a really good reason to go down the road of debt. You may also do a double cost-benefit analysis and review your plans for paying it off.
What purpose should you have for a loan? You have to know better to answer this question. Here are some signs that indicate your need for a business loan.
NEED MORE EQUIPMENT
This innovative world asks to keep up. There can be times where you find your equipment to be outdated or are no longer in shape. At this point, you need to gear up and change it in the shortest possible time.
New machinery or equipment is costly and might be heavy on your budget. To avoid low-quality production and chasing off clients, you might want to think about loans. Now it will be a good time to borrow money for new machinery or repairing the old one.
It will keep your products up to the mark and allow you to keep up with the market demand for your products.
NEED FOR EXPANSION
An overcrowded workplace influences the working capacity and the health of your employees. If your business has been progressing consistently in the past few years, you might find yourself in a position to find a bigger place at a new location.
Banks offer monthly or yearly loan mortgages from payments through cash flow and profits while holding business capital as collateral. To make it a success, you might want to select the perfect location that is close to your target market, and hence it will boost your business.
You may opt to discuss your financing needs with a short term loan company or traditional lenders to get the funds you need to take your business to the next level.
RECRUITING FRESH TALENT
If your business has passed the initial test and is now looking to hit the road to success, you would need new human resources.
However, new employees come at a cost. It is not always sufficient for the finances, and it is undoubtedly a risk. However, as per the report of the National Small Business Association (NCBA), an increase in employment increases the revenue. If you are short on team members, having more pairs of hands just might help.
Moreover, new ideas might pop up with great strategies and approaches to a problem through new employees.
UTILIZE AN OPPORTUNITY
Say you are presented with an opportunity that you have always dreamed of, and your gut tells you to go for it. Let's assume that it is buying a product on cheaper sales in bulk or investing in worthwhile businesses.
You know that it will take your career to the next level. But there's one issue: you are not financially equipped. What must you do?
It is the perfect time to opt for a loan. But before rushing into things, have a detailed look at the revenue forecast.
BUYOUT A PARTNER
Running a business alone can be hectic and stressful. Sometimes the only solution is to share the burden and ease up a bit. However, you may not always have money to buy out a partner.
Taking a loan might help you with this problem. However, you might want to structure and finance your partnership buyout.
MARKETING AND ADVERTISEMENT
Promoting your business can be heavy on your budget, but sometimes it is a necessity rather than a luxury. With the increase of advertisement sources such as banners, billboards, flyers, online advertisements, and commercials, it is helpful to turn towards a loan.
Hiring marketing agencies can positively improve your sales and bring customers to your doorsteps.
ESTABLISH CREDIT
Small businesses often don't have enough to build a credit history.
Obtaining loans can help solve this. Smaller loans can help take out big loans. It will help you create a credit history and establish credit responsibility in case you need bigger loans.
CONCLUSION
Financing is a challenge for smaller businesses. Small firms relying on large bank finances have been increased to just 15% over the last two years. It is no shocker that these businesses and firms require loans more often than larger firms and businesses.
If you consider all the factors before taking a loan, your business might improve as you expect. However, if you make it a habit, then it is only natural that you would drown in debt.
Ultimately, you have to know best before you take such a risk.