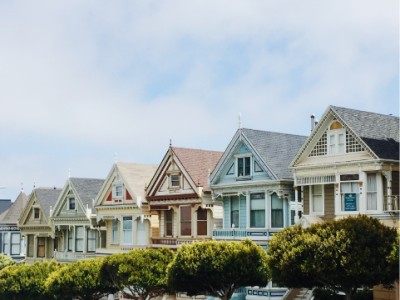 Purchasing a house is a huge investment. For many, it will be the biggest investment of their entire lives.
During the home-buying process, there are a lot of hidden fees that could blow the budget, especially if you've never been through the process before. When it comes to home buying, every penny saved counts.
Using a mortgage broker is one of the main things you can do to stay within your budget and get through the home buying process unscathed. Here are five compelling reasons to work with a mortgage broker.
#1 Expert Guidance
As previously mentioned, there are a lot of hidden fees and tasks associated with the home-buying process, starting with getting approved and ending with making mortgage payments for the duration of your term.
According to expert broker Dana Boyd from Tundra Mortgage Brokers, a lot of first-time buyers have no idea what to expect when securing a mortgage. Working with a mortgage broker can provide independent advice separate from your bank, as a third party who works on your behalf. Their success ultimately means your success.
#2 Versatile Options
As a mortgage broker works independently from banks, they have more options to investigate on your behalf. If you go into a bank to look for a mortgage, you will only be presented with options from that specific bank. A mortgage broker can look at various banks and present you with the best deal.
Not only will you be presented with more options and more competitive rates when using a mortgage broker – which could save you thousands of dollars – but they will also be able to negotiate for you.
Furthermore, brokers are often presented with special deals that aren't available to the public to attract their business to specific banks over the competition. Long story short, working with a broker can save you money.
#3 No Cost
Many home buyers make the mistake of thinking that working with a mortgage broker is just another thing that will require them to spend money during the home-buying process.
However, that's not the case. Mortgage brokers earn their money from the mortgage provider, not from the home-buyer. As an incentive for bringing customers to the mortgage provider, brokers are paid a finder's fee or commission from the mortgage provider.
Of course, it's important to research the broker that you're using and clarify these terms before agreeing to work together. Always work with a well-respected, reputable mortgage broker who you can trust is working for you.
#4 Save Time
Comparison shopping is essential when looking for the best mortgage deal for your home. However, it can be time-consuming to visit various banks, get approved, look into other options, and so on.
Working with a single mortgage broker cuts all of that research time back significantly as they are the ones doing the comparison shopping for you. This means that you can spend more time searching for the perfect home, and less time worrying about how you're going to pay for it.
Mortgage brokers are also known for their efficiency and getting things done. You can trust that your paperwork won't get delayed in the big wheels of a bank and that your closing date will take place with ease.
Your broker's job isn't done until the ink dries on your closing agreement, and they'll be there to ensure everything goes smoothly.
#5 Continued Support
Even after the ink has dried, your broker can answer any questions or concerns you have about the future of your mortgage and what to do when your term ends.
Remember, your broker wants your future business and wants you to recommend their services to your friends, so they take a lot of pride in their job.
Working with a mortgage broker is the best way to save time and money when buying a home. Having one of these expert consultants on your side can greatly reduce the stress associated with the home buying process.
Are you planning to use a mortgage broker?