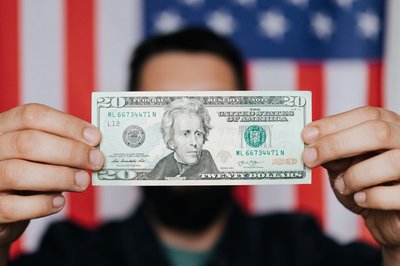 Getting your own home can be a daunting task in case of limited financial resources.
However, if you are an eligible candidate for a VA loan, this process can be easier than anything.
You just need to work under an expert's guidance and follow the process.
Become Eligible for the loan
Before applying for a VA loan, it is essential to become a right candidate for this. An expert VA lender makes you aware of the rules and guidelines required to meet to be eligible for VA loans.
They can tell you the process of acquiring an eligibility certificate if required. After filling some information about your military services and other details, you can receive an eligibility VA certificate from the va.government website also.
Choose an experienced and authorized VA lender
Before applying for a home loan, it is good to select a VA lender to meet your all mortgage needs. Some lenders work only to acquire normal loans while others work exclusively to get a VA mortgage.
The second one has good knowledge of the VA loan program and, with their long experience in this field, they can make the whole process simple and comfortable for you.
Jake Taylor of JakeTaylor.com explains that by exploring different mortgage companies, you can end up saving thousands of dollars on your mortgage. However, make sure the lender you choose is authorized by the U.S. Department of Veterans Affairs.
This will save you from facing any trouble in the future.
Do Necessary Preparations
It is essential to make all necessary preparations to get qualified for a VA loan. For this, let your lender know about your occupation, total income, credit history, marital status, etc.
This step helps you know which of your financial areas require improvements such as credit scores and debt-to-income ratio. After improving them, you can avoid troubles related to the loan, in the future.
Getting all the deserving benefits
A VA loan specialist helps you get all the deserving benefits on the property you are going to purchase.
An expert VA lender is aware of the costs and fees of a home seller that need you to pay on a mutual agreement. They can help to negotiate this cost also.
After acquiring a purchasing signed agreement, it will become easy for you to move forward with getting a loan.
VA appraisal
Apart from this, a VA lender helps you in the process of VA appraisal. After the selection of a house, they prepare the documents and apply for the VA appraisal.
A certified professional, expert in performing such appraisals evaluates the home selected for VA financing. They make sure that the price you are going to pay for home matches the ongoing property rates.
The home should also meet the standards of VA property guidelines. After passing an appraisal and meeting VA property requirements, you can get the loan approval.
How to select a perfect VA mortgage lender?
If you want to go through the VA loan process without hindrance, it is good to choose a professional VA lender.
Make sure that you choose a qualified and experienced one to avoid any fraud in the matter of property purchasing. To check the expertise of a VA lender, take care of the following things:
Know the percentage of VA loan in lender's business
Ask the lender about the percentage of their business in relation to VA loans.
If the percentage is high, they would have good knowledge and acquire the desired caliber for VA mortgage. But, in case, it is low, move forward to look for another one.
You can also ask them about their training and education in the VA loan program.
Gather customer reviews
To know the whole picture of lender companies, collect the reviews of their customers.
Ask them about the working process and culture of the companies they worked with. It is good to choose a lender having positive reviews and comments.
You can also check the feedback of people related to a lender's working ethics through a third-party review website.
Personalized services
A lender who is efficient and capable of working closely with a home aspirant can make the process of acquiring VA mortgage comfortable and smooth.
Many lenders also arrange loan officers to provide you with personalized services.
They work together with a real estate agent and help to take over a lot of burdens related to home buying.
Know the quality of services
The lowest interest rates can really help you to minimize the total amount of installments of a mortgage you would pay on a monthly basis.
So, make sure your VA lender would help you know the methods of balancing debt to income ratio alongside credit scores and get the best interest rates.
They can work in cooperation to compare the different rates going on in the market and choose the right one for your needs.
Go for appropriate queries
To get a clear idea of the type of services you are going to avail of a VA lender, ask them the appropriate questions going in your mind. Apart from showing your doubts, you can ask them the following types of questions:
What are the appropriate credit scores to get qualified for a VA home loan?
What would be the consequences of falling down of debt-to-income ratio and credit scores?
How to balance the debt-to-income ratio?
How to obtain the eligibility certificate for this loan?
Do they train a VA home loan aspirant?
How do they compare the rates with other lenders?
What percentage of their business is related to VA loans?
What is the amount of fee they charge?
Do they provide any training to their loan officers?
Are their loan officers well aware of the VA loan documentation process?
Do they know the needs of military home aspirants?
What is the status of their customer services rating?
Do their loan officers work closely with a home aspirant's real estate agent?
Will the same loan officer work with a house aspirant from starting to end?
A VA home loan is like a boon for a military person as he gets several facilities related to paying-off this loan from the US government.
There are also fewer risks to a VA lender due to government support. If you really qualify for this loan, your dream of getting a home in the desired area can be fulfilled easily.