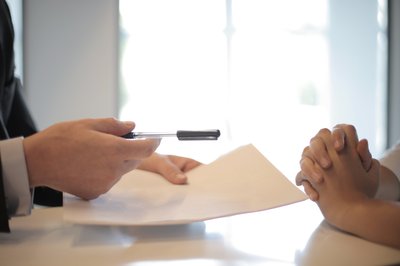 Most companies take out insurance to protect their material assets against risky events like theft, fire, damages, and acts of God.
What many business owners forget is that their most prized asset, the human resource, also needs coverage.
This is where business life insurance comes in. Usually, these policies offer financial protection to businesses in case of an unexpected loss of a key employee or partner.
There are five types of business life insurance covers, including key person, the relevant life, business loan, shareholder protection, and employee benefits.
Let's dive into details.
Key person insurance
Does your business rely on a key staff member whose abrupt loss may alter the normal operations completely? If so, then you need to take out a key person insurance cover.
You can then use this type of policy to protect any employee with a unique set of skills or one whose services are crucial to the success of your business. It could be a salesman, the founder, or a tech expert.
When a key person passes away or resigns unexpectedly, your business becomes eligible for compensation and will receive a cash injection to cover the lost revenues, the cost of finding a suitable replacement, and debt pay-offs.
To learn more about getting a key person life insurance policy talk to an agent that specializes in this type of insurance and your business will thank you later if something should happen while you or one of the other business partners pass away.
Relevant life insurance
One way of improving employee productivity is by showing them that you care and also by protecting their loved ones. Relevant life insurance facilitates this by providing a death-in-service benefit to workers.
When an employee passes away while still working for your business, this cover compensates their dependents in a lump sum. Those diagnosed with terminal illnesses may also receive compensation.
There's one small catch, though; the company must be registered and the employee must have a valid contract of employment. This condition disqualifies most sole entrepreneurs as they're self-employed.
When calculating the payout amount, the carrier assesses such factors as the employee's age, health, lifestyle, and salary.
Business loan protection
Nearly every thriving business acquires loans from external sources to expand its operations, purchase equipment, increase working capital, and boost profits.
However, before financiers give out these loans, most usually require that they're secured against a guarantor. It could be the founder, director, or major shareholder.
So what if the guarantor passes away abruptly and the lender demands immediate repayment of the loan? This is where business loan protection comes in.
The policy pays out any outstanding loan owed by the business following the loss of the person liable for the credit. This protects a company against pending financial hardship when the creditors come kicking.
Shareholder protection
A shareholder is a vital person of the business whose loss can significantly alter normal operations. To ensure that your company keeps running no matter what unfolds, you need shareholder protection insurance.
Imagine this: a shareholder passes away, allowing the family to get control over the shares left behind. The problem comes when the family doesn't have enough experience and makes decisions that could threaten the business.
To prevent all these from happening, the company needs shareholder protection insurance to buy the shares from the deceased family, thus protecting the future of the business.
Employee benefits
So you've protected the business, its assets & loans, key person people, and shareholders. But how about your regular employees?
Employee benefits make your staff feel valued and protected by their employer, even when their loss won't necessarily cause adverse effects on the business.
The employee benefits package provides financial assistance to the staff and their families in case they pass away or get diagnosed with a serious illness. The benefits come in three major types, namely income protection, life cover, and critical illness cover. A business may either purchase one or a blend of the three.
If you hold your staff in high regard and wouldn't want to lose them to your competitors, the employee benefits package is an excellent way of retaining them. The life insurance package is suitable for SMEs.
Conclusion
Without proper risk mitigation measures, the survival of the business will usually hang in the balance. And the occurrence of any unexpected event may mark the beginning of a painful downfall.
That's why it's best to take proactive actions by purchasing business life insurance to keep your business afloat in case of the loss of a key person, shareholder, loan guarantor, or regular staff.
How are you protecting your business from the unforeseen? Please share your feedback in the comments below.