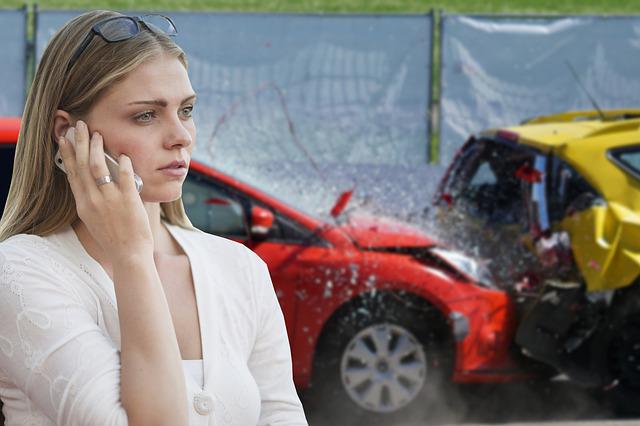 British Columbia, Ontario, and Alberta have some of the highest insurance rates, given the road conditions and fatalities recorded yearly.
Auto insurance pricing is based on various intrinsic and extrinsic factors. To completely grasp how car insurance works, you'll need to understand several factors that determine car insurance pricing.
The intrinsic factor includes your demographics, the make and model of the vehicle, driving experience, history, and location.
Extrinsic factors include the incidence rate of natural calamities, accident rate, and theft rate in your area. More serious accidents, natural calamities, and thefts will considerably increase your insurance rates.
In this article, we'll share various tips and tricks to get the cheapest car insurance Alberta has to offer.
If you want to learn more about the best auto insurance companies in Alberta, feel free to click here.
How to get the cheapest car insurance Alberta has to offer?
You can follow this guide to get the cheapest car insurance in Alberta:
Determine how much coverage you'll require
Determining the coverage amount you'll require depends on your vehicle's age, residential address, driving habits, and history. Sometimes you might not require a fully-loaded policy, and standard insurance is adequate for your regular driving.
Review your auto insurance policy annually. For older models, you might want to write off advanced coverages. However, some vehicle owners want to retain additional coverage for peace of mind. Find the correct balance and get a policy you're mentally and financially comfortable with.
Maintain a good credit score
Insurance providers and lenders evaluate your credit score before issuing the premium or insurance rates. Your credit score is the most vital component that indicates your financial habits and conditions.
Insurers consider your credit score to determine how liable you can be in the future. A poor credit score and credit history can affect the premiums required for your auto insurance. Ensure to maintain an error-free and updated credit score report.
Practice safe driving habits
Practicing safe and responsible driving is the best way to avoid accidents and get better auto insurance deals. With reduced chances of claims, your insurance premiums automatically remain low. No history of speeding tickets and other traffic offences can also significantly reduce your premium rates.
An Alberta traffic ticket remains on you for three years. If you can maintain a clean record consistently for three years, your Alberta auto insurance gets cheaper. Adding winter tires and upgrading your vehicle with other safety systems can minimize your premium! The rules vary province-to-province.
Install an anti-theft security system
Alberta is one of the top provinces in Canada for vehicle theft. Therefore, the insurance premiums are comparatively higher in the province compared to most other provinces.
Several tools are available in the market to protect your car from theft. Newer vehicles come with pre-installed anti-theft systems. You can install one in any older model to get a discount on your auto insurance premiums.
Ensure the system is installed by a reputed and certified manufacturer/dealer, and duly-signed installation documentation should be available as proof to your insurer.
Increase your vehicle's insurance deductible
A car insurance deductible is a financial amount you pay out of your pocket before your insurance provider releases the claim to cover the accident-associated costs. Raising your auto insurance deductibles gives your insurance company an indication that you'll not claim anything less than your defined amount.
Increasing your deductible to $1000 -2000 can save certain money on your insurance. Opt for this option only if you think you can financially afford the expenses when the situation arises.
Opt for an annual premium payment plan
When you opt for an annual payment, you reduce the administrative costs for the insurer. This way, you might get eligible for certain discounts.
Eliminating the risk of late premium payment or nonpayment makes things much easier for your insurer.  However, discuss with your insurance provider if they offer any option to make an annual payment. You might become eligible for cheaper auto insurance in Alberta.
Check your car ratings
Vehicles having excellent crash-test scores, low-theft ratings, and less powerful engines with a generic or non-sporty look generally secure cheaper auto insurance rates. It can be fun to own a sporty, powerful beast. However, get an approximate idea of the associated auto insurance before making the purchase.
Shop around, compare policy prices and benefits
Before purchasing insurance, compare the costs and benefits associated with a particular coverage. In Alberta, several companies are available, providing similar coverages. In fact, with correct shopping, you might find the best deals for your vehicle.
Get quotes from multiple providers to compare policy pricing. Research and carefully go through online reviews to get an idea about the auto insurance providers, settlement ratio, and greatest value. Going for a provider with low insurance rates and settlement ratios might prove expensive in the long run. Understand the various technicalities before making an auto insurance purchase.
Maintain brand loyalty if you're receiving value
Some auto insurance providers have made a name in the market with outstanding claims settlement ratios and valuable service. If you're associated with any such insurance providers, it is recommended that you stick with the same one unless you receive an exceptionally good deal.
Most car insurance providers offer special discounts to clients who continue to stay with them for several years. These are also known as loyalty discounts. While renewing your policy, discuss loyalty discounts with your insurance agent.
Take training and keep driving
Defensive driving training makes you a better operator and can considerably minimize car insurance premiums.
Additionally, more driving experience equals reduced car insurance premiums. Not just in Alberta but universally, young and new drivers need to pay higher premiums. Maintaining a good driving record, no demerits, and attending driving school can reduce your insurance rates in the subsequent years.
Cheapest car insurance Alberta — Conclusion
Insurance brokers have extensive ties with the best insurance providers in Canada. Therefore, they can present you with the best deals and cheapest car insurance in Alberta.
Contact a broker online or over the phone to compare and get the best deals through expert consultation.