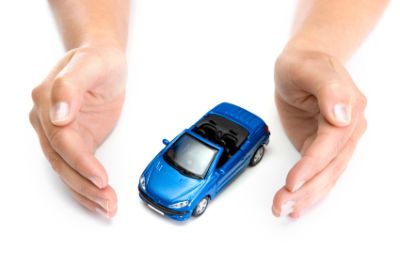 Are you looking to buy car insurance or to replace the policy you currently have because of increasing cost?  In this article I'm going to walk you through a step by step process on how to find the best car insurance online and how to get it at dirt cheap cost.
Things You'll Need
Before we dive in you're going to need a few things in order to get stared.
Internet Connection.  First you'll need an Internet connection to do the quote online.
Vehicle Info. Next you'll need to know the make and model of you vehicle, the year it was made, and the rough amount of miles you drive in a day.
Current Car Insurance Policy. Lastly, get your current car insurance info out, that way you can compare the cost between the policy you have and the one you plan to buy.
Now that we have those things in place lets get started.
Getting Started
First before we start entering data you should know that you should never have to give up your drivers licenses number or your social security number in order to get the best car insurance quotes.  If a site does require this info stay away leave it immediately.
On top of that their are two ways to search for the best car insurance deals on the net.  The first is to go through a third party site.  The problem with these sites is that they are not actually car insurance providers but rather just a third party company that promotes other car insurance companies.  In fact I even ran a quote through a third party provider and within minutes I started to get phone calls from them.
Instead I suggest you work with a direct provider such as Progressive, Allstate, or 21st Century.  This way you won't be giving all of your personal info to someone who doesn't need it.
At this point when you get to most online direct providers web page you'll just need  enter in your current zip code to get started.
Vehicle Details
Once you've done this the first page that will typically come up is the vehicle details page which will ask for some basic info about your car or truck.  If you look at the picture below you'll notice they want to know your vehicles year, make and model.  Whether it's a leased vehicle or not.  The primary use of the vehicle.  How many miles you drive on a daily basis and the annual mileage of the vehicle.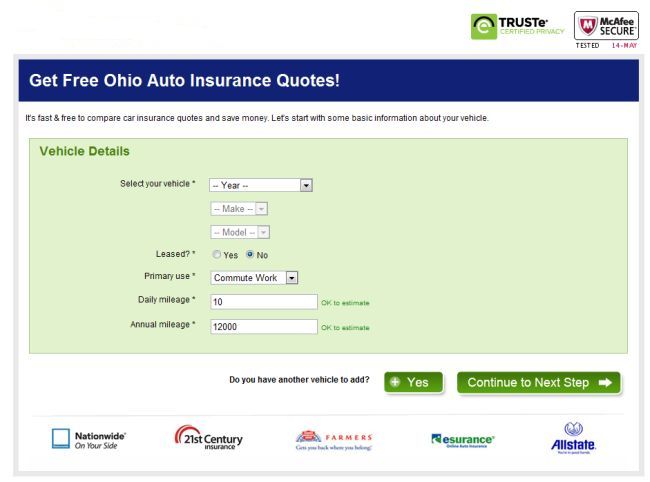 Once you've completed all of this info go on to the next step.
Policy And Driver Details
On the next page you'll have to provide some simple policy info and if you're the primary driver you'll have to enter some basic info about yourself.  To get started choose your desired coverage level. You can choose from a premium level all the way down to a basic state minimum coverage if you want.  You can also test different levels of coverage to see which what the cost difference will be. For the purpose of this quote I chose standard coverage.
Next consider what kind of deductible you would like to carry for comprehensive and collision coverage.  If you want a cheap policy choose a higher deductible, but know that if you do you may have to pay more out of pocket if you do happen to get into a wreck.
Next you can choose when your next policy will expire, the company you are currently with, and how long you have been insured with coverage.  These things are not required to be provided to get you a cheaper quote so I just left them blank.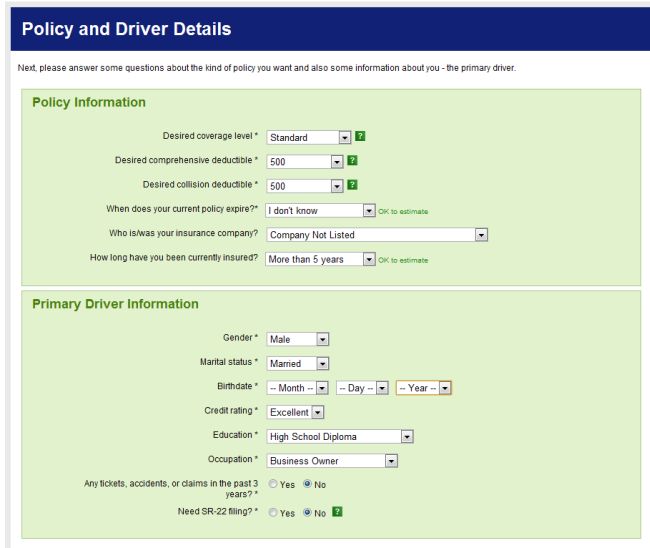 Once you have all that done you will have to fill out some basic driver info.  Above is some of the things they will typically ask for.  Things like being married, having an older age, and an excellent credit rating can go a long way to improving your rate. On top of that if you have had any tickets, or accidents within the past 3 years click yes.  If you need an SR-22 filing click yes as well.
Once you've filled this info in continue onto the next page.
Personal Information
Now that we have all of are policy, vehicle, and driver information taken care of we will have usually input some basic personal info.  In the picture below is the typical info most companies will ask for.  As I mentioned before if they ask for more than this beware.

Finding The Best Deal
Once you've completed all of this information you should be brought to a page were you will get a quote.  At this point if you want to know if you got the best car insurance rates simply compare the quoted rates against what you currently are paying.
However don't stop their also compare the features and benefits you are currently receiving from the quote you got from the other insurance company.  Doing this will ensure you are getting exactly what you want and are willing to pay for.
Questions or Comments?  You know what to do.