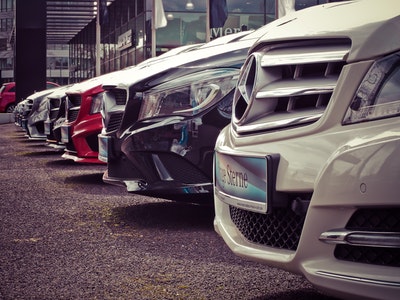 When it comes to the automotive industry, there is a lot of information that you need to know.
From how to fix a car, to make sure that you adhere to all the rules and regulations that your business should have, you need to have an extensive level of knowledge.
But that is not all. You also need to be aware of the different types of insurance that you may need to obtain.
Not only should you decide to get a motor traders insurance policy to help ensure you are operating legally but you also need to know what this type of insurance is and how it can help you.
By reading the article below, you will be able to learn everything you need to know about the different types of insurance that benefit motor traders.
1. Product Liability Insurance
The product liability insurance works to cover the cost of compensation that you may be required to pay to someone if they get injured by a faulty product that your business supplies to their customers.
In the case of a motor trader, this could relate to unintentionally fitting new but faulty brake pads to a vehicle which subsequently lead to this vehicle crashing. Having product liability insurance would help to cover your business if something like this were to happen.
Depending on which sector of the motor trade industry that you work in, and because having this insurance isn't a legal requirement, you may not need to have this type of insurance at all.
2. Employers' Liability Insurance
Next, we have Employers' Liability Insurance. This type of insurance handles claims from employers who have suffered a job-related injury or illness that doesn't get covered by workers' compensation.
Unlike product liability insurance, this type of insurance is legally required to operate. Even if it wasn't a legal requirement, you should still decide to get it as it can help protect you against any claims you may be faced with.
For example, if one of your employees gets injured when changing a tire or completing any mechanical work, this type of insurance will help to cover the cost of any compensation you may be forced to pay.
Because the motor trade industry is considered to be more dangerous than a desk job, it will benefit you greatly when it comes to providing you with protection.
3. Vehicle Recovery Insurance
This type of insurance should only be related to companies that offer breakdown and recovery services as part of their business. As part of this insurance plan, you may find that certain policies may include Carriage of Vehicles that insures vehicles that are in transit on the back of a tow truck.
This could be a very important clause to have because if you find that your vehicle gets stolen when you are transporting a client's car between locations, you will be insured for the loss of this car.
Alongside this, you may also want to make sure that you look for Third Party Only insurance too, as this could help you to save more money in the long run, whilst making sure the cars of your clients are insured.
4. Collection and Delivery Agents Insurance
The Collection and Delivery Agents Insurance policies are commonly aimed at motor traders who work primarily to deliver and collect vehicles.
Not only does it cover the employees who are transferring said vehicles from location to location, such as from auction houses and garages, but it can also cover a recovery vehicle too.
As well as this, carriage of vehicle cover can also be included, which is a benefit in itself.
5. Mechanics, Tyre Fitters, Valeters and Body Shop Insurance
Since these types of traders have a wide variety of services that they can offer to their clients, they will be associated with more risks. The higher the risk, the more important insurance becomes.
Their policies may be similar to that of Vehicle Recovery and Car Jockey whereby carriage of vehicles and flexible indemnity may be included in the insurance package that they decide to opt for. This type of insurance could be beneficial to those who run a pickup and collection service as part of their business plan. You shouldn't forget that they can also look at the Tools and Machinery cover too.
Motor traders all carry a significant amount of risk, regardless of what type of services they offer and this is why obtaining insurance has never been more important.
Not only will they be protecting themselves, their employees, or clients should an incident occur, but it will also help them to look more reputable at the same time, as more people are likely to use their company if they know they have taken out the necessary insurance.