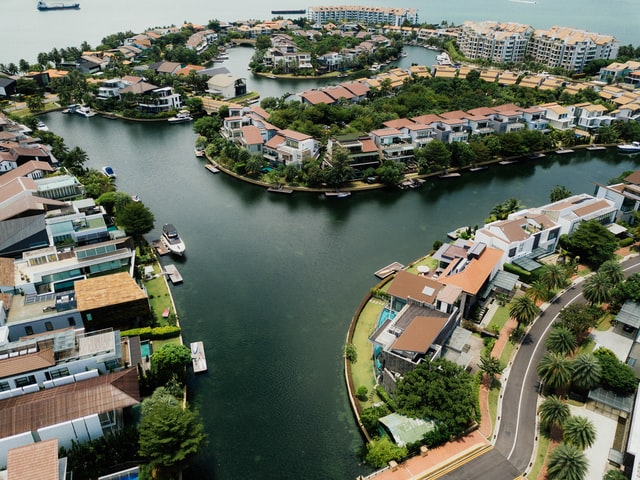 When property loss occurs, filing a claim is often stressful.
No one wants to face the process due to all the steps involved. While filing a property damage claim is not overly difficult, mistakes can happen.
Often, missteps cause delays or denials of benefits. This guide will help claimants better understand the process so they will feel confident filing a property damage claim.
Reasons People File Property Damage Insurance Claims
Once damage occurs, a person needs to go through the property damage process to ensure their claim receives attention from the insurance company. The following offers information on the common reasons people file a property damage insurance claim.
The wind is one of the most common factors causing damage in property insurance claims. Wind damage accounts for around 24% of all insurance claims.
Non-weather water events are also a frequent source of damage to property. Plumbing leaks are one of the number one non-weather water causes.
Hail is also a force that causes great damage to property. Hail damages almost everything it comes into contact with, including vehicles, boats, and homes.
A person may also need to submit a property damage insurance claim based on weather-related water damage. Flooding can cause massive damage to homes quickly.
Five Simple Steps to Filing a Property Damage Insurance Claim
Once someone has noticed they have property damage, they need to take immediate action. The following steps are essential for filing any property damage claim. These steps are straightforward and should help people avoid hassles in the filing process.
Calling the appropriate authorities is the first and most important step. For instance, theft would require a call to the police, and a home fire would result in a call to the fire department. Make sure to obtain a copy of any police reports.
Take a careful inventory of all losses. Taking photos of any damaged or stolen items will help to ensure the claim is handled efficiently. Owners should also keep any receipts for costs regarding damage or losses.
Next, a person will need to contact their insurance company and file a property damage claim. Claimants will need to provide information such as their name, policy number, address, and date of loss. Having this information prepared will help to ensure the call proceeds efficiently.
The claimant will need to fill out any claims forms sent by the insurance adjuster. The insurance adjuster is in charge of the claim and will work to assess the damage and appropriate payout.
If the claim is covered, there is likely going to be a deductible. The deductible is the amount the claimant is responsible for paying out of pocket. Each time people file a property damage claim, they will need to pay the deductible on their policy.
File the Claim Right Away
Once property damage occurs, taking action quickly is wise. Filing the claim promptly is essential for ensuring the process proceeds as smoothly as possible.
The process can take days to weeks to finalize, but most insurance companies try to expedite the process.
Having Insurance Protection Offers Peace of Mind
Those with insurance protection will have a much greater level of peace of mind.
Without insurance, people may be forced to pay thousands of dollars out of pocket for damages and losses.
Now is the time to make sure you have the coverage you need.