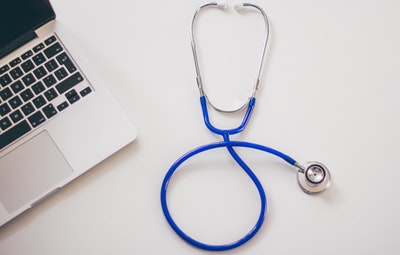 When traveling to any destination overseas is exciting and terrifying at the same time, whether it's your first trip or a seasoned traveler.
Traveling for the short or long term, there's a lot of adventure to look forward to; however, there is much risk to prepare and protect yourself from. One of the most crucial things to do when abroad is ensuring that your health insurance covers you internationally.
People travel overseas for various experiences like teaching, volunteering, interning, studying, and the majority travel for vacation. Regardless of your type of travel and age, you are at risk and need to prepare yourself before leaving your country of origin as an international citizen.
When packing your life travel, there are several items you can forget behind and replace on arrival at your destination; however, not having medical cover in the unfortunate event of illness or tragedy, you may face unpleasant lifelong consequences.
Although you may have excellent knowledge of how your health insurance works in your home country, here's a guide to help you understand health insurance abroad better.
Importance Of Health Insurance Abroad
Health insurance is an essential need in our lives, whether you are in your home country or abroad. Health insurance coverage could be more crucial as a foreign national, from various medical needs like getting prescription drugs and emergency room visits.
Many things may not be covered under general conditions, and you may face exuberant costs as a foreign national; international health insurance protects you from these challenges and more.
Although many travel programs and visas offer some degree of coverage, it's never a bad idea to have a safety net and avoid any element of surprise when you need emergency health care.
Countries Covered
Yes! Your home country and your destination country determine what kind of insurance and coverage you need. In some countries, but very few, you may need to have international health insurance to be covered.
U.S citizens, for instance, travel to many countries in the Schengen area, and many of them require a certain amount of health insurance coverage to be eligible for a visa. Counties in the Schengen area include Italy, Germany, France, Spain, and a few more.
Non-U. S citizen travelers, however, may need full insurance coverage to apply to enter this region. Regardless of your nationality, there is some degree of insurance coverage required. Before you make travel arrangements to your destination, ensure that your health insurance coverage adheres to your destination's requirements.
Cost
When shopping for insurance abroad, the rule of thumb is: Don't opt for the cheapest option. A low-cost insurance policy should scream red flags and hint at high minimums and deductibles, which is not a good deal.
Many factors contribute to travel health insurance costs and ultimately start at a bit more than a dollar a day abroad for short-term trips. Price contributing factors include the duration of your travel, age, amount of deductibles, and the coverage limit, amongst other factors.
Once you have a fair idea of what kind of cover you need for your health condition, then you can start shopping for the insurance that suits you, which is the fun part. Many insurance websites have free quotation options to help break down the insurance cost before making any commitments.
Travel Insurance Vs. Health Insurance Abroad
While doing your insurance research to best suit your type of travel, you may have come across a few options like an international medical cover, travel insurance, and insurance abroad. In some cases, these variations are combined into one policy or package; however, there are a few differences.
Travel insurance is there to compensate damaged luggage in transit, any stolen valuables, and cancellations under stipulated conditions in the agreement.
However, health insurance abroad caters explicitly to your medical needs while abroad, like hospitalization, medical expenses, and possibly covered to be transported to your home country under specific conditions.
Contact For Medical Attention
If you need medical attention, you will need to get in touch with a designated medical professional or facility. If your medical insurance has not issued a physical card, you may need to print out your insurance policy certificate and carry it with you everywhere.
Having a printout on your person and easily accessible will save you time and possibly a trip back to your accommodation to get it.
If you have a well-organized travel agent, they may be in an excellent position to help you navigate through their country's medical emergency procedures.
However, many insurance providers have a 24-hour hotline available for each covered country in the policy, ready to assist you with instructions and protocols.
The Right Type of Insurance to Suit Your Travels
As we have discussed, not all health insurance coverage is the same and needs to be tailored to the type of travel you intend to embark on.
Memorable trips come in varying degrees of adventure, ranging from business and work travel to adventure travel, including extreme activities like scuba diving and contact sport.
So, be sure to choose the right coverage plan to protect you from potential risks and characteristics of your travel itinerary.