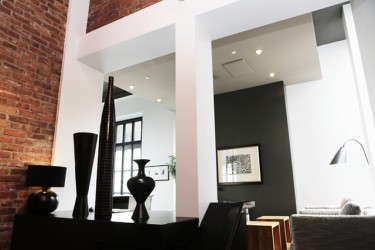 Most people ignore renters insurance, usually because they assume their landlord's insurance policy will cover their possessions in the case of a disaster.
However, this usually isn't the case. If you're in the position of having to buy insurance for the first time, how can you know which policy will cover you for everything you need, and if it's reasonably priced?
This guide will help you understand exactly what renters insurance is, and how to get the most for your hard-earned cash.
Who Needs Coverage?
Essentially, anyone who rents their living space will need renters insurance. If you're a student in the dorms, you may need to cover yourself, but it's worth checking with your parents' insurance first, as you may be covered for a certain percentage under their policy.
Important: If you live off campus however, you'll definitely want to get your own policy.
What Renter's Insurance Covers
Lifehacker describes the 'perils' that renters insurance will protect you from. These include:
Theft
Water damage
Vandalism
Fire
Smoke
Lightening
They also describe the types of cover you can buy:
Personal property cover: This covers most items you use on a daily basis, such as clothing, electrical appliances, and furniture. It'll also cover some more expensive items, such as your jewelry or other specialist equipment. When buying your policy, check exactly what this will cover and make sure your own belongings fit into this category.
Liability coverage: This will cover costs that arise from incidents or accidents on your property, such as injury. This covers both residents of the property, and any visitors. This section can include medical coverage for others, which covers medical payments for visitors who are injured on your property.
Additional living expenses/loss of use: If your home is rendered unusable, for example due to fire or flooding, loss of use can cover you for the cost of hotels, food and other expenses that can occur when you are displaced.
What Can Impact the Price of Coverage
There are several factors that have a noticeable impact on your premium. Trusted Choice lists them as such:
How much stuff you have: Like most types of insurance, if you take out a more comprehensive coverage, it will cost you more. However, it's worth considering an insurance that covers more if you have the amount of valuable possessions to make it worthwhile. When the worst happens you'll breathe a big sigh of relief as opposed to melting under the stress.
The amount of your deductible: If you're willing to pay a higher deductible, it can reduce your premium by a significant amount. If you're not able to, you will pay more for the policy up front. Assess your savings to determine if you could afford to pay more out of pocket should you need to make a claim. If you're diligent, you could always funnel your premium savings into a hypothetical out-of-pocket insurance fund so you're not caught off-guard.
The location of your home: Your location can affect the price of your policy in several different ways. The crime rates in your area can up the premium if it's susceptible to vandalism or theft. Also, if your area is susceptible to natural disasters such as floods, wildfires, or tornadoes, expect your premium to be higher.
3 Ways to Reduce Costs
The first and easiest way of getting a good deal on your premium is to compare costs. Sites such as CoverHound offer a streamlined renters insurance quotes compare service, which asks you a few questions about yourself and what you need covered, and then finds you the best quotes based on that data.
You'll have multiple competitive quotes to choose from in a matter of minutes.You may also be able to take advantage of several discounts. These can include:
Claims free discount: If you haven't made a claim on your policy for a certain number of years, you could be eligible for a discount on your premium. This discount can go up the longer you've gone claim-free.
Multi policy: If you already have another policy through the same company, such as auto insurance, then they may offer a discount in order for you to take out another policy with them.
Protective devices: These discounts come into play if you have such devices in your home, for example fire or smoke detectors.
Is it Worth it in the Long Run?
It can feel as though renters insurance is another expense that you really can't justify in the short term, but in the long term it is definitely worth it.
You'd be surprised at how much all your belongings are worth, and if the worst happened and you had to replace everything, insurance could remove most of the financial strain of doing so.
Most premiums are surprisingly affordable, so it's well worth getting a quote and taking out some coverage sooner rather than later. You never know when you'll need it.
So what are your thoughts, do you have have renters insurance and how has it helped you? Share your thoughts and comments below.