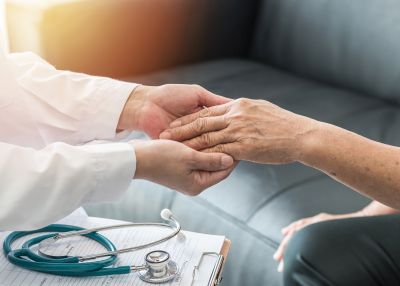 At present, individuals who are 65 years old and above have numerous choices when it comes to Medicare coverage.
They can select from more than 30 plans, each of which has varied co-pays, fees, partnerships, pharmacies, and medical doctors.
Note that people have varying insurance requirements. It's possible that the plan for your neighbor may not be the ideal one for you.
That's why it's essential for you to know the integral factors to consider when selecting the right insurance.
With so many items available, it's best to assess all the plans first and choose which will fit your needs. To help you with this challenging task, here are four tips when choosing a Medicare insurance carrier.
What Are The Types of Medicare Coverage?
If this is your first time applying for Medicare, know that you have two options: Original and Medicare Advantage. Below you'll see how the two differ:
Original Medicare
Provided by the federal government, this plan has two portions:
Part A: The component that applies to hospital admissions, qualified nursing facilities, or hospice.
Part B: The portion that manages outpatient services, like medical therapies, doctor consultations, and diagnostic procedures.
Both parts have individual co-insurance and deductibles.
Medicare Advantage
Meanwhile, Medicare Advantage, which is also referred to as Part C, offers healthcare services through private insurance. Most individuals are familiar with this option because it resembles the health plans offered by many employers.
With Medicare Advantage, you pay a fixed co-payment when availing of treatment and a deductible for all medical procedures.
In contrast to Original Medicare, when you choose Medicare Advantage, this option may have reduced out-of-pocket expenses. Although to avail lesser fees, it'll require you to consult physicians and obtain services within the plan's service area and system.
So, now that you know the two Medicare types, how do you select the right one for you? Read the following factors to consider when choosing your insurance plan below.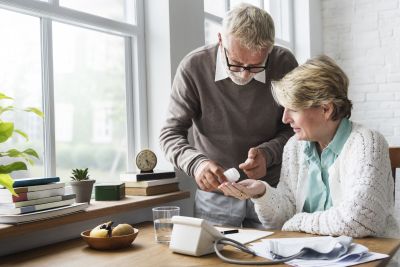 How Do You Choose Your Medicare Insurance Carrier?
The right insurance that'll suit your needs is the one that's compatible with your budget and lifestyle. Before making your decision, consider the following points:
Assess Your Current Insurance Coverage
In case you have existing insurance, assess your coverage first. Does the plan meet your needs or do you have to supplement it on the following enrolment cycle?
If this is your first time enrolling in Medicare, here are other questions you should ask:
Do you prefer to continue the services of your current doctors?
How often do you schedule medical consultations and other treatments?
These questions are essential when deciding on the right plan for you. If you want to learn more about Medicare supplements, visit Bluewave Insurance's carrier reviews.
Identify Your Preferred Physicians
Is keeping your current healthcare provider vital to you? If yes, you'll have to inquire if they're partners of your plan's network or the one you're considering.
In case you opt for Original Medicare, most likely, you can retain your doctors. However, if you decide on Medicare Advantage, and your doctor isn't part of their system, you must choose a physician from their approved doctors' directory.
Although when you choose Preferred Provider Organization's (PPO) Medicare Advantage plan, it allows you to avail of any doctor services even if they're not part of your plan's network. However, they'll need to accept your insurance, plus it'll entail steeper out-of-pocket expenses.
Check Medicine Coverage
When it comes to prescription drugs, the Original Medicare Plan doesn't cover this type of expense.
Suppose you prefer medication coverage included in your insurance. In that case, you can purchase Medicare Part D, which is the portion that covers prescription drugs.
Or, you can opt for the Medicare Advantage and then combine it with Part D.
Determine Travel Benefits
Do you regularly travel throughout the country? If you take trips often, you should consider the Original Medicare plan since it doesn't have limits when it comes to area coverage.
Numerous sites throughout the nation accept the policy and don't request physician referrals or ask you to choose a primary care doctor.
On the one hand, Medicare Advantage plans, such as PPOs and Health Maintenance Organizations (HMO), have limitations in their coverage area.
Moreover, the insurance will ask you to liaise your healthcare needs with your primary physician or consult a doctor within their network.
Final Thoughts
Nowadays, most people have a myriad of options when choosing their Medicare insurance carrier.
Remember, when deciding on the right insurance that'll suit you, you should keep in mind factors such as choice of physicians, medical coverage, and travel benefits.
If you're still unsure about your decision, contact your benefits adviser or local healthcare representative.