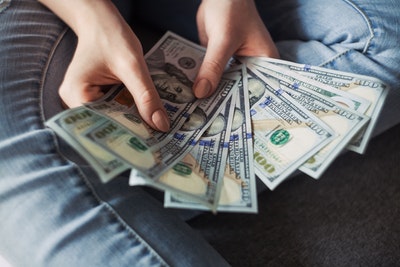 With so many Americans in dire straits when it comes to finances now, loan companies are seeing more and more people applying for loans. What you as a borrower need to know is that not all loans are created equal.
When you need to borrow money, you first need to decide which type of loan is right for your particular situation. Having to get a loan is nothing to be ashamed of, as many people fail to budget correctly at times and are in need of a little extra to tide them over.
In this blog, you'll find a few of the different types of loans and a little bit about them to get you headed in the right direction to getting the money you need to survive.
#1 Payday Loans
Payday loans or same day loans are usually able to be completed in one hour. They don't require a credit check and are simple to get.
What is usually needed is a bank account, valid ID, and proof of income. These types of loans pretty much tide you over until payday and usually range from $100 to $1,000, depending on your income.
You do need to check and see that payday loans are allowed in the state that you live in, as they are illegal in some.
#2 Title Loans
Title loans have steadily been increasing in popularity over the last few years. You don't need credit to get one and they are quick and easy to get.
All you need is a title to a car in your name, that has no liens on it, of course, and you can get a loan. You usually get approved pretty quickly, and it varies by state as to how much you can borrow or what the minimum and maximum the loan can be on the vehicle.
Check the rules in your state before trying to apply for a title loan as well.
#3 Unsecured Personal Loans
An unsecured personal loan can be used for everything from a down-payment on a car to helping pay for a wedding.
The reason that it's unsecured is that you don't have to put up any type of collateral to get the loan. These types of loans are best for things like debt consolidation and things like paying off credit cards, so you're left with one monthly payment instead of a few smaller ones.
Good credit is usually a must for this type of loan.
#4 Secured Personal Loans
If you're looking to get a secured personal loan, then you'll have to offer up something as collateral in order to get approved.
While these loans are best for getting lower interest rates, they do come with the drawback of possibly forfeiting your collateral if you default on your payments. This type of loan also requires good credit.
You want to do your research well and find the best loan with the best interest rates for you.
#5 Credit Card Cash Advances
If your credit cards are in good standing, it's possible that you can get a cash advance from that credit card.
These are short term loans that let you draw against the balance you have available on the card. These are loans that are best for times when the store you're at doesn't accept credit cards and you need to pay cash.
These are just a few of the loans you should know about if you're deciding whether to get a loan or not. Each of these has its pros and cons. You just need to do your research to determine which one best suits your particular needs.