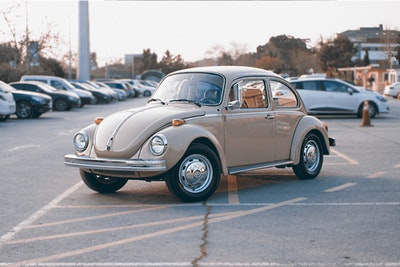 The auto title loans have gained popularity recently as one of the most efficient tools for finding money if you are faced with an emergency. Getting such a loan is an easy and quick process and is available for anyone who has a car title on their name.
If you are wondering whether the auto title loan will be the right solution for your financial situation, here are all the details that you need to know.
How to get an auto title loan
Applying for a car title loan is a pretty simple process that won't take much of your time. All you need is access to the internet and a few spare moments to complete the application form. The information that you need to provide is not so detailed as well. You need to give some personal details such as your age, present an ID and in some cases a paid utility bill as a proof of your residence.
About the vehicle, you need the title, which should be on your name and free of any other liens against it, the car documents – insurance, registration, etc. and pictures of the vehicle, if requested. You would also have to give some details such as the brand and age of the car, its current condition, etc.
The approval usually takes about 30 minutes. The amount you can get is regulated by a state law. For California, for example, the minimum is set at $2,600, while the maximum is determined by the company depending on the type and condition of your car. You should also know that you can use the title not only of your car but also RV, trailer, truck, motorcycle or even a boat.
One of the advantages of auto title loans is that even though you use your car as a collateral, you still keep it and can drive it until you repay the loan.
Who can apply for an auto title loan
Basically, anyone who is 18 years of age and has an auto title on their name can get an auto title loan. The best thing of all is that you can qualify for the loan, even if you have a bad credit history.
Auto title loan companies do not run credit history checks on their clients, which makes this type of loans so preferred by people who are in need.
One important requirement is that you should be resident of the state in which the auto title loan company operates.
How to choose the best auto title loan company
The first thing to pay attention to is that you need a company that operates in the state that you reside in. You can search online for the possibilities and then take some time to read customer reviews.
They can give you some idea of what you can expect from each company. It is even better if you choose the auto title loan company based on the recommendation of some of your friends or relatives.
You also need to pay attention to the overall terms and conditions that each company offers. Do not take into account only the interest rate but also other possible fees or penalties for late payments.
You can also fill in the application form with several companies and compare the offers that you will receive prior to signing any agreement with them.
Pay attention to the terms and conditions
As we already mentioned, it is not enough to just have some general knowledge about how auto title loans work. It is also very important to pay attention to the overall terms and conditions that an auto title loan company offers.
It is of particular importance to check if there is a penalty for pre-payment of the loan or how many delays in the payment you are allowed. You should also be aware how the repossession of your car will be done, in case you default on the loan.
Make sure to ask questions if you cannot understand any terminology or you need further clarification on some points. You should also not be afraid to try and negotiate some points in your favor, like the interest rate for example.
Final Thoughts…
In conclusion, it is good to point out that an auto title loan can be of great help in case you need to repay any urgent debt such as medical bills, overdue utility bills or rent.
If you choose the right company, you can get the auto title loan in no time and solve the financial problems you are faced with.