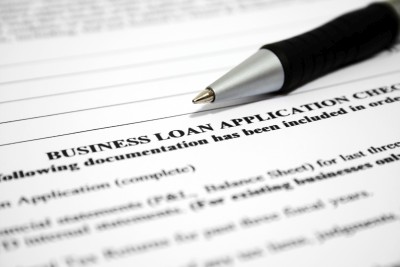 Are you looking to apply for a business loan?
You're not alone. A recent survey established that about 34 percent of entrepreneurs take out a bank loan to finance their small businesses. There are a lot more who turn to credit unions and other alternative lenders like ebroker Australia for business support.
However, getting approved for a business loan isn't a walk in the park, especially if you have a small business. Most mid-size and large banks have a reputation for turning down small business borrowers because they're more likely to default on their loans.
So, what should you do to enhance your chances of getting a loan? Keep reading for a couple of useful tips.
Know the Various Types of Loans Available to Businesses
If you've never taken out a business loan before, you probably don't know much about the lending market. This is why you need to start by researching the various credit products that are available to you.
There are different types of business loans. They include:
Working capital loans
Business term loans
Business lines of credit
Invoice factoring
Equipment loans
Merchant cash advance
Small Business Administration (SBA) loans.
Each of these loans serves a specific purpose. For example, if your reason for borrowing money is to purchase manufacturing equipment for your business, you need to go in for equipment financing instead of, say a term loan.
As such, you need to know your reason for applying for a business loan. If you don't have a clear purpose, potential lenders will reject your application.
Polish Up Your Business Plan
A business plan fleshes out vital details about your company. Anyone who reads it can identify your product/service offerings, business location, sales, and marketing strategy, capital requirements, and financial projections.
Lenders need this document to evaluate the commercial viability of your business, as well as determine whether you'll be able to repay the amount you're looking to borrow. It's crucial to polish up your business plan before making a loan application.
If you have little or no experience writing a business plan,  hire an expert to help you update it. This service will cost you some money, but it's worth it. A half-baked business plan will harm your credibility in the eyes of potential lenders.
Prepare Your Financial Statements
If your business has been in existence for a while, lenders will want to look at past financial performance. To do this, they need your financial statements. This includes bank account statements, profit and loss accounts, and balance sheets.
What if your business just opened?
In this case, lenders might ask you to provide your financial documents. They'll be able to tell whether you're a financially responsible person, a detail which will play a significant role in their decision-making.
Depending on the lender, you might be required to submit certified copies of these statements. Certification involves getting an accountant's stamp of approval.
Consider Paying Off Existing Business Loans
It's not uncommon for small businesses to have multiple loans at the same time.
If you do, it's essential to pay off your loan before applying for another, and here's why. You see, having multiple loans could be a sign that your business is burning cash at a high rate, or the company is under financial pressure. New lenders will be hesitant to loan you any more money.
Also, having an existing loan means that your business already has a business credit score. Paying off a current loan can have a positive effect on the score, which means lenders will find your business more creditworthy.
Another benefit of getting an existing loan off your books is you can qualify for a higher amount. A potential lender will see that you have no ongoing obligations to another lender, which could be what they need to work with you.
Get the Loan Amount Spot On
Speaking of loan amounts, did you know a lender can reject your application just because you're requesting for more money than you need, even if you're able to repay it?
Overborrowing is a sign of financial irresponsibility, which is why you need to get your loan amount spot on. A small business accountant can help you calculate the exact amount of money you need to borrow.
Identify Prospective Lenders
There are several lenders in the market, but not all of them are the right fit for your business. Some lenders won't work with companies in your industry.
This is why one of the things you should do before applying for a business loan is to identify prospective lenders. You don't want to make applications to lenders who are likely to reject you. This not only wastes your time but also hurts your business' credit rating.
Take time to research the market and then make a shortlist of potential lenders. These are lenders who're known to work with small businesses in your industry or those with qualification requirements your business meets.
Don't limit your list to banks, credit unions, and other formal lenders. These days, there are a host of alternative lenders making loans to small business owners like you. Most of these lenders are online-based but ensure that you read their reviews before making your application.
Get Business Support You Deserve
When it comes to financing, most entrepreneurs will often seek external business support. There's nothing wrong with this. However, get your ducks in a row before approaching any lender for a loan. With this guide, you now know how to make an application that'll get the nod.
Need more business tips? Keep reading our blog!