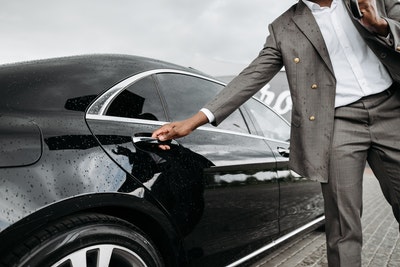 When shopping for a new car, some of us often ignore one important step: getting pre-approved for a car loan.
Getting pre-approved for a car loan can save you a lot of stress and money down the road.
But, before making this important car-buying move, it makes sense to do some digging.
Of course, like most people, you may want to understand the car loan pre-approval process, including the requirements, before you walk into the bank or a credit union.
That is quite understandable.
But, aside from these inquiries, you might want to figure out how long it takes to get your car loan pre-approved. And that is where this article comes in.
What is Car Loan Pre-Approval?
Most potential car buyers follow a flawed approach when purchasing their dream ride. This approach, which involves shopping for a car before figuring out how to finance its purchase, may sound like a solid car-buying strategy; but it is a wrong move.
Rather than choose a car and then figure out how to finance it afterward, customers are advised to get a pre-approved financing deal before heading to a dealership of their choice.
A car loan pre-approval is an authorization given to you from a lender (bank or credit union) with estimated terms, like how much you can borrow, the associated interest rate, loan term to purchase the car, etc. The details provided by the lender will go a long way in simplifying the car-buying process.
Why Should I Get a Pre-approved Car Loan?
Getting a pre-approved car loan comes with several benefits. It helps you:
Learn your borrowing limit: Do you have an idea of your borrowing limit? If you don't, getting a pre-approved car loan can help.
Focus on car shopping: A pre-approved car loan gives you an insight into your borrowing limit. Knowing your borrowing limit makes it easier for you to shop for a car based on the limit.
Gain power in negotiating: Getting a pre-approved car loan doesn't only show that you intend to buy the car; it also gives you the upper hand when negotiating price and financing.
Failure to have a car loan ready before shopping is one of the most expensive car-buying mistakes a customer can make. To avoid this mistake and save yourself lots of stress and money in the future, prioritize a pre-approved car loan.
Also—and most importantly—when looking to buy a car, ensure you go for a reliable dealership. Do you want to buy a Chevrolet Trailblazer LS? Save yourself from lots of difficulties by considering the Chevy dealership, a trusted dealership that deals in a range of Chevrolets cars and offers customers an amazing dealership experience.
Next, let's look at how long it takes to get pre-approved for a car loan.
What is the Timeframe for a car loan Pre-approval?
Like other processes involving loans, you expect a pre-approval process to take some time. But how much time are we talking about here? A day? Two? Or is it as long as a week? Definitely none of these.
A car loan approval is nothing like a credit card refund. If you supply the lender with the necessary information and everything goes well without any hitch, the pre-approval process should take about 24 hours or even less. So within 24 hours, you can get the information and financial backing you need to start car shopping.
Conclusion
Getting pre-approved for a car loan is the latest hack for buying a car and even a house. Ensure you check your credit and gather the necessary information before visiting the bank or credit union. Also, you may want to acquire multiple offers to compare interest rates and loan terms.