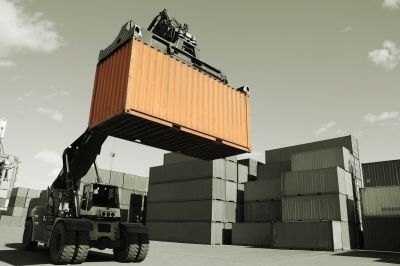 Dangerous items are not just limited to guns, chemicals, and needles. In the world of shipping, dangerous goods are considered anything that, if not handled properly, may cause harm to those who handle them while they are in transit.
The most dangerous goods have been defined internationally by the IATA, which is the international organization that regulates air travel, but some countries have rules that are slightly different. However, some couriers have rules that are somewhat different. It may be surprising that these goods, such as lithium-ion batteries and liquids, belong on this dangerous goods list.
For those who work in the eCommerce realm today, lithium-ion batteries are considered the most common dangerous goods that are sent from one country to another, and particular labeling procedures are necessary to make sure the shipment is safe when in transit.
Something else worth noting is that more and more international airlines are continuing to have issues with fires that are caused on board because of the lithium-ion batteries. It is possible to learn more about dangerous goods from C.L. Smith, but also from reading the rest of the information found here.
Identifying the Dangerous Goods
The first step in understanding how to ship dangerous goods correctly is to identify the type of item that is being sent. Because there are different restrictions on items based on the classification, it's a good idea to learn what this is before moving forward with the shipping process.
Remember, several items may be challenging to classify as being "dangerous," because they aren't dangerous on their own, but they do include some type of hazardous component.
Some dangerous goods will only be able to travel via ground because of the IATA regulations, which means that many express couriers may refuse to carry the item. If that is the situation, dangerous goods may be banned entirely from some countries, so it is smart to confirm the item being shipped can be imported before moving forward with the process. While there is still a possibility that another courier will ship the item, there is no guarantee of this.
While there are several items considered dangerous, most of these are liquids and batteries. For example, the lithium-ion batteries in a laptop computer or a mobile phone may count as a dangerous good, based on how big or small they are. Imitation weapons and liquids are also items that senders may overlook as being hazardous.
Usually, couriers will provide a list of dangerous items, which includes flammable materials, weapons, and aerosols, which are often regulated by specific important counties and air freight providers, just make sure to know if the shipment has any of these items before sending it.
It May Not Be Shippable Via Plane
Because of the list of dangerous goods from IATA, there are quite a few products that cannot fly. What this means is that these items must be shipped using surface freight. While this is usually a more affordable shipping method, it takes longer for the customer to receive what they ordered.
For example, there are some batteries, like a standalone power pack or disconnected batteries, that are considered problematic for some couriers. For someone who is shipping batteries, make sure to research ahead of time what the actual shipping limits are, as they are going to change regularly, put people at risk, and may result in a company facing huge fines from a natural government. Many of these governments have begun to crack down on shipments of dangerous goods that are undeclared.
There are some larger shippers, like Amazon, which have faced these fines by shipping large numbers of lithium-ion batteries and failing to declare them. While this may be done unintentionally, ignorance isn't a good defense. Be sure to remain compliant with the law when shipping any items.
Pack the Items Being Shipped Carefully
A primary reason that dangerous goods have been classified as being dangerous is the risk that they pose to the people who are transporting the items.
Shippers need to make sure they have packed their orders carefully to make sure no damage occurs or affects the products while they are being shipped and that those who are handling the package are safe from harm. Regardless of if it is a liquid or laptop computer, be sure the shipment has been appropriately padded. If the packaging isn't adequate enough, it can result in shipment delays.
Remember, there are often different rules for every courier related to dangerous goods, based on the amount being shipped. Generally, the rules are 100 milliliters -; max -; for liquid along with two batteries for each shipment. However, make sure to contact a courier directly to make sure the rules are followed.
Splitting the Shipment
If a shipper wants to avoid having to claim their shipment as being dangerous, they can ask the courier if it is possible to split the shipment. If this is a viable option, it can help to save a lot of time, as this will help ensure a person doesn't have to deal with any dangerous goods documentation, and the goods won't have to undergo any special procedures for shipping.
In some situations, sending several shipments as a normal goods shipment will be more affordable than sending a single, dangerous shipment. This is very common with notebook computers and mobile phones, where a shipper can make their shipment much smaller than the designated threshold.
What to Know About Shipping Dangerous Goods
When it comes to shipping dangerous goods, there are more than a few factors to consider. There are some restrictions and requirements that must be strictly adhered to, such as what they must be stored in and how they must be labeled. Packaging standards depend on the destination and the logistics companies involved, some may accept dangerous goods shipping containers like those made by Storemasta, others may want your goods stored in their proprietary containers. Therefore research into all relevant factors is key.
This information will help ensure that the items shipped will meet standards and ensure that the receiving country will accept the shipment, regardless of what is being mailed. Be sure to keep the requirements in mind to minimize issues, fees, and other problems. In the long run, these will pay off.