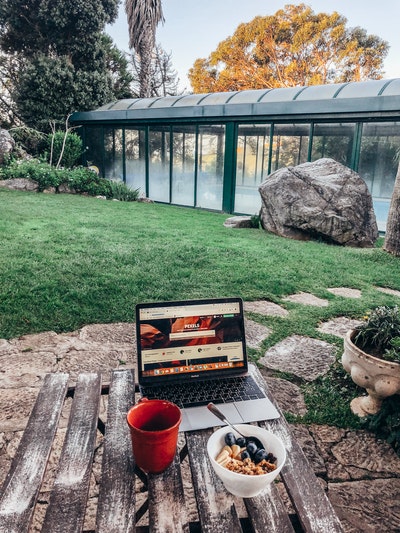 Spring is just around the corner, in a few more weeks you'll notice the days will begin to get longer and the temperatures will warm up. Spring beckons the season almost every sun-lover waits for – summer!
Most of us cannot contain our excitement at the prospect of saying goodbye to the long and cold winter and welcoming in a new season that is bursting at the seams with joy and happiness.
If you're desperate for a chance to welcome in spring, here are five ways for you to spruce up your office – just in time for the season of blooming flowers and renewed life.
1. Embrace Colors
Interior designers are all sharing the same tips for office design for the coming season. Bright colors are key to creating an expertly designed workspace that will inspire you for spring.
Update your office supplies like files, pens, memo cubes, and staplers, and choose bold colors to replace the drab tones of your old supplies.
That is the simplest way to embrace bright colors for the season, but feel free to use furniture pieces or wallpaper to get your color-confident point across.
Keep your office clean and tidy and your bold colors will stand out by themselves.
2. Embrace Minimalism
The only way to truly achieve the next level of sophistication in your office is to understand that less is more. Spring is the perfect season to get rid of stale, unused office furniture items or equipment.
Use this as an opportunity to be out with the old and in with the new. Buy new office furniture and breathe new life into your working environment.
3. Let The Sunshine In
Get rid of curtains and let the sunlight flood your office. Natural light does wonders for your mood and overall health, and it drastically improves your ability to stay focused. Demolish a few walls if you need to, just do everything in your power to maximize the natural light in the space.
Artificial light is bad for your mental health, and it doesn't help with your productivity either – this isn't the '70s anymore, your employees deserve better!
4. Separate Spaces With Rugs
Instead of putting up fake walls and dividers, use rugs to separate spaces. Open plan office layouts promote collaboration and creativity, and they work wonders on the flow of energy within the workspace.
Rugs are fantastic for outlining spaces without the need to use physical barriers. Brighten up your office by embracing extra space.
5. Embrace Employee Wellness
The overall feeling that should be emitted from your office space is one of tranquillity and peace. Choose bold colors that match your desired flow of office chi. That is one of the most impactful yet affordable ways of embracing the wellness of your employees.
Ask your employees for design suggestions on how they feel you can improve their working environment's aesthetics. You can incentivize their efforts by sponsoring wellness-related gifts as prizes.
Some ideas for prizes include things like an afternoon off or a day at the spa. Your employees should always be your priority – when they are happy and performing well, your business is too.