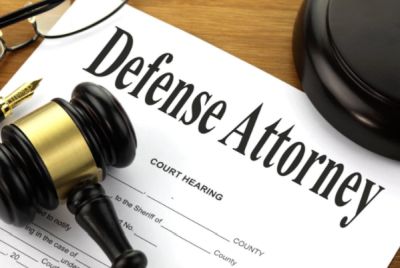 Being a nurse isn't a day's job. First, you had to go through school and then get your license. To achieve these, you need to invest time, lots of determination, and hard work.
Even when you get your license and you start working, you will encounter several challenges as a nurse who is active in the field.
These challenges occur even when all you want to do at this point is build your career so you can start enjoying the dividends of all your hard work.
Instead of that, a complaint is filed against you. When this happens, the last thing you want to do is panic and make some rather irrational decisions.
Some persons may even choose to ignore the complaint altogether. But doing this may result in an even bigger problem.
So, what do you do when your license is being questioned and you need to protect it? That is what we will be discussing in this article. Below we'll talk about ideal ways to take care of a complaint.
1. Check Your Insurance
If you have malpractice coverage, then you need to check it. Sometimes, it may not cover some complaints. So, to be sure your insurance is protecting you in this regard, you need to check again and see if your policy covers it.
If you do not have malpractice coverage, now would still be a good time to invest in it. Sure, the insurance may cost you some money; however, the money that will be spent on this coverage will not be as much as what will be spent on a lawsuit.
2. Get an Attorney
Now that you've checked your insurance, you need an attorney. An attorney is important regardless of whether insurance covers you or not. You can't just pick any attorney in this case.
For instance, if you get a real estate lawyer for the case, you would have successfully put your case in jeopardy as they may give you wrong advice.
They might tell you not to reply to the complaint. But they wouldn't know that when an action is taken in a particular state, your license will still be affected even in a different state.
Now, this is something an attorney whose specialization is license defense would know. Therefore, the lawyer you contact should specialize in this field of law.
Getting a competent attorney on deck as soon as possible can even strengthen the case such that it can get dismissed without you showing up in court for a hearing.
How to Choose a License Defense Attorney
If you do not have an attorney already, you will need to get one. Consider the following when choosing your attorney to ensure that you get a competent one who will do a good job of defending you:
1. Are They Compassionate?
The lawyer you choose should be able to understand your condition and how challenging being a nurse is. They should not just know your problem but should be compassionate towards it. Visit https://www.minimalismmadesimple.com/ to find out some characteristics of compassionate people.
When they have compassion towards you and the case, they will be willing to put in their all to ensure that your license is protected.
2. How Well Will They Respond to You?
Handling a complaint isn't an easy thing at all; it's stressful and emotionally draining. The last thing you need at a time when you are going through this kind of stressful situation is to deal with someone that doesn't give you a timely response.
You need an attorney that will be able to respond on time whenever an issue comes up, or even if you want to go through some things that you do not completely understand about the case.
3. Can They Properly Be Your Advocate?
The attorney you hire should be focused on your case and have your interests at heart. Defending your license could be a complicated case. Sometimes, cases do not have a quick resolution.
So, ask the lawyer you're considering if they will be able to still advocate properly for you even if the case keeps dragging out. Will they be able to fight for your case if it comes to that?
4. Experience and Expertise
The attorney's expertise is very important because even if they have all the above-mentioned qualities with no expertise, they won't do a good job. Their experience also matters because their time on the job shows that they most likely know what they are doing.
When you are considering an attorney to hire, check if they have a website. If they do, ensure you visit and thoroughly view their website to find out more about their reputation, experience, and expertise.
3. Take the Matter Seriously
Formal complaints shouldn't be joked with. You have to make sure every action you take once you get the complaint is swift and serious. Do not act unprofessionally or impulsively.
Make sure you meet every deadline, give appropriate responses at all times, provide relevant information, and generally be proactive all through the process.
Conclusion
A formal complaint shouldn't be taken lightly. Your response to it has to be immediate and serious.
The first thing to do is to check your insurance, after which you contact a reputable and competent attorney. Ensure that you handle the case as seriously as you can by adhering to the deadlines and giving relevant information when it is needed.