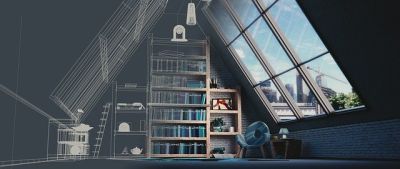 The real estate industry is truly enormous. Estimates suggest that it contributes about $3.5T to the US economy – about 15 percent of our entire economic output. Construction adds another $836B, and brokers make over $66B in commission every year.
It's a big market, but despite this, it has resisted the march of technology. The property market in the year 2010 looked very similar to the same market in 1990.
Over the next ten years, though, all that is going to change. The last decade saw profound improvements in the technology that underlies the sector. And that trend is going to accelerate going forwards as companies build out their systems. It is an exciting time to be in the industry.
After the year 2001, PropTech 1.0 emerged. The major trend here was towards online aggregators. People set up websites like Redfin, Procore, and Trulia, to list properties online, negating the need to go to a physical real estate agent.
The development was terrible news for the traditional brick-and-mortar industry, but good news for buyers. Finally, they could see all the properties for sale in their local area in one place.
PropTech 2.0 started entering the mainstream in about 2008. Entrepreneurs realized that they could take advantage of the sharing economy to make better use of resources. WeWork and Airbnb were born.
But even with these innovations, there's still a tremendous amount of friction in the system. And it costs people money. Innovators, therefore, continue to look for solutions that will solve these problems. And they've had a lot of luck.
Readers like you, however, aren't so much interested in the technical details, but rather in how it can help you navigate the property market.
Here's how you can benefit from PropTech going forwards.
Achieve Fair Value For Your Property Without Going To An Estate Agent
Typically, if you want to find out how much your property is worth, you have to go to a valuation expert, like an estate agent.
They tell you how much you're likely to get for your property before you put it on the market. It is an excellent service to have, but it also adds to the cost of the transaction. Assessing a home isn't free.
Now, though, real estate businesses and investors can take advantage of AI-based valuations. The idea here is to use data from past sales to predict how much a particular property is worth.
As with a regular assessment, it is not 100 percent guaranteed, but it does provide you with a cheap way of putting real estate on the market.
Tenant Services
Landlords and professional property investors need to rent out their real estate to make a return. Unfortunately, finding quality renters is a challenge. You rarely know what you're going to get.
Today, though, we're seeing the rise of outsourced property management firms that specialize in filling rented accommodation with people who are likely to pay.
A find a tenant service, therefore, can dramatically lower your risk and improve your return. It reduces search costs, AND it increases occupancy rates.
Online Closing Software
Companies will also deploy new property technology to make the transaction process smoother. At the moment, it is not uncommon to have to wait eight weeks while professionals do all the background paperwork. But in the future, that will change.
For instance, companies are now developing online closing software solutions. The idea here is to set out all of the terms of the transaction in a format that all parties can understand and work on together. Once complete, it can be sent to the bank and solicitors for approval.
Another project by Built is looking to make it easier for property investors to collaborate with construction companies on their projects. The idea is to give investors a kind of broad management oversight so that they can get a sense of what is happening on the ground.
PropTech has moved on in leaps and bounds over the last decade, but it still has a long way to go. Things are smooth on the buyer and seller side until the parties decide to transact. Beyond that point, things are still tricky.
People looking to invest in property, however, will increasingly benefit from software solutions that enhance workflow and speed up administration.
Fundamentally, transferring ownership from one party to another shouldn't be any more challenging for a house than a car. But unless the software can make a dent in workflow, the industry will remain notoriously tricky to navigate.