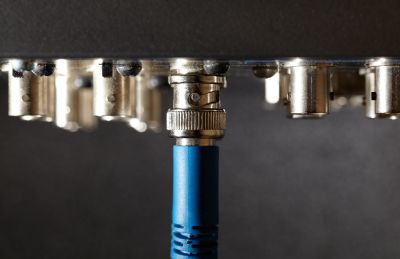 You come home after a terribly tiring day at work, and what's the first thing you do to relax? Plop on the couch and turn on the TV to delve into a world of entertainment, right?
Well, you're not the only one. Around 110 million other Americans do precisely the same thing, and this TV watching trend is only seeing an elevation with the passing time.
As more and more options grace the telecom market, users find it in themselves to aspire for a finer television viewing experience. This is where TV providers and their golden offers come into play.
However, choosing just the right provider for your home turns out to be more difficult than it sounds. Especially, if you're looking for those that fulfill your HD quality requirement.
Worry not, because this post is aimed at helping you sift through several TV provider options with HD entertainment packages.
Factors to Consider While Comparing Cable TV Providers
It is quite important to have proper criteria in mind before you begin your research. The criteria would be entirely based on your personal requirements and what exactly you look for in a provider.
Some of the general factors that experts take up in their analysis are:
Channel Quantity and Quality – No one likes to watch the same kind of content again and again, which is why a TV provider needs to offer multiple channel lineups of diverse nature in their plans.
Special Offerings – This includes premium subscriptions, promotions, discount cards, and digital PACKS, which spice up a regular TV package. The more quality offerings a provider gives, the more subscriptions they receive.
Equipment Range – DVR boxes, voice remote, 4K streaming devices, and Live TV app expand the ways people can watch TV with ultimate convenience, and a provider who offers the greatest range is favored better.
Service Credibility – Customer satisfaction score should be high enough in comparison to others, as it will help ascertain the provider's reliability and deliverability.
Affordable Pricing – People are always looking to save, and they go for TV providers who offer them more entertainment opportunities while asking for relatively little in return.
By adopting these measures, you will be able to compare and contrast the different television providers without much hassle.
Top Cable TV Providers You Absolutely Need in 2020
Now, let's narrow down the finest cable TV providers in the US who are known for their HD lineups what other companies have to offer such as…
Cox Communications
Cox is the third-largest residential cable provider by coverage and has a customer satisfaction score of 3.93 out of 5, which is better than most.
Cox delivers internet, phone, and Homelife services to both businesses and homes, but the selling point of this provider is its Contour TV service.
Contour TV comes equipped with HBO®, Cinemax®, SHOWTIME® and STARZ® premium subscriptions, a Voice Remote for seamless handling, an extensive On Demand library, DVR equipment, Live TV experience, and the ever-useful Contour TV App for on the go streaming.
Moreover, with Cox cable TV packages, you can choose how many channels you want to watch, in which quality, and on which device. Whether it's the TV Starter plan with 75+ channels or the Contour TV Ultimate plan with 250+ channels, if you have an HD-capable TV set and a Cox mini box, you can watch all your favorite shows in High Definition without hassle, even if it is "The Weather Channel," for crying out loud.
Spectrum
Charter Spectrum is a well-known name in the telecom circles and has a vast footprint across 44 US states. This cable provider offers remarkable internet, phone, and TV services to both residential and business areas.
Its cable TV packages deliver more than 200 channels, FREE HD, premium access to HBO®, STARZ®, SHOWTIME®, and Cinemax®, thousands of On Demand titles and the free Spectrum TV app – starting from $44.99/mo.
Spectrum TV's customer satisfaction score lands at 3.91 out of 5 and is good enough for those who like no-contract plans.
Xfinity from Comcast
Xfinity is a cable service provider with the highest customer satisfaction score (4 out of 5) among the rest, and coverage extending across 39 states in the US.
Though primarily known for its incredibly fast internet speeds and flexible pricing, Xfinity has an exceptional TV service to offer to the residents too.
You can also look at what other companies have to offer such as Dish TV.  They may have a great option to find flexible pricing as well.  You can check out Dish TV Packages click here to learn more.
What you need to know about Xfinity digital cable TV is that it offers 260+ channels, Voice Remote, 4K Ultra HD quality video, Netflix integration, multi-room DVR, Xfinity Stream app, and access to premium channels – starting from $39.95/mo.
Wrapping Up
Now that you've gone through the determining factors and the best cable TV service providers offering HD experience, you'll be at a much better advantage to choose a service for your home, which is reliable and delivers crisp entertainment.