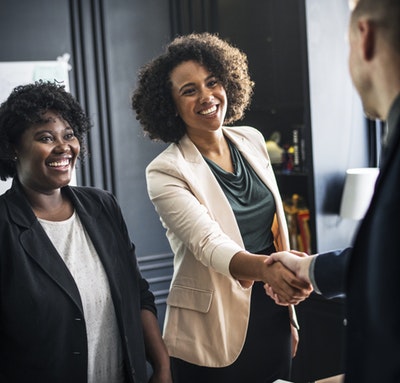 When going for your next big-ticket purchase such as a home or car, chances are that you'll need some form of a loan to finance the purchase.
Repayment periods for such loans can be protracted to as long as 15 to 20 or more years, so you'll be in it for the long haul. The last thing you want is a wrong choice of a lender as you'll be stuck with them for all those years.
One way to ensure you're picking the right lender is to check their reputation through their customer reviews. Here are 3 reasons why you wouldn't want to skirt this step.
It's the surest way to identify the lender with the best customer support
Reviewers share details of their experience from actual dealings with the lender. From these reviews, you can get invaluable insights about the lender that you are considering. One of the most important pieces of information you can get is with regards to the quality of support that you can expect from the creditor should you sign a deal with them.
Did they close on time? Do their customer support team pick calls when you most need them to? Working with a loan company that offers excellent customer service will make it easier for you particularly if you have questions about your loan application somewhere down the line.
This could mean escaping the stressful last-minute rush characteristic of delayed closings that could jeopardize the integrity of the deal itself in some cases.
You can avoid falling prey to unscrupulous mortgage professionals
Much as you would want to see the best in every loan officer you meet in the market, not all of them will look out for your interests but their own. There are unscrupulous loan officers who will be willing to give you misleading information simply to win your deal, and this can be terrible.
For one, you need to understand that there is more to a loaning process than just the interest rate. In some cases, for instance, a lower interest rate can actually be the less favorable, higher payment option.
Only a good mortgage or loan professional will be willing to explain this to you in a language that you understand to help you make the best, most informed, pick from a range of potential lenders.
An unscrupulous broker, on the other hand, will be willing to let you choose the less favorable option simply because it looks appealing at face value and can enable them in your business quickly.
Fortunately, looking through these loan reviews will help you learn about the actual experiences of previous borrowers so you won't have to rely on your loan officer as the sole source of information. You can also use what you have learned online to detect if your loan officer is not forthcoming with some important pieces of information.
Being informed can help you pay less interest and improve your results overall
Looking up review sites can reveal everything you need to know about a loan company. This, in turn, can help you avoid picking the wrong loan program (with a wrong lender) that could lead you into overpaying for your mortgage or auto loan.
Conclusion
Review sites like Yelp and Google have high standards for reviews which make it nearly impossible for companies to create false reviews – so you can trust the information you find there.