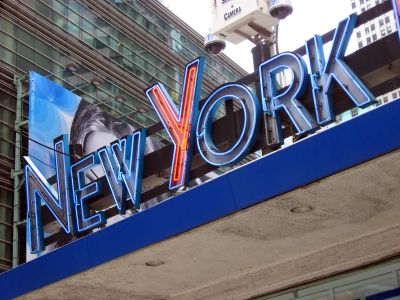 NYC Hard money loans are the best options for real estate investors who want to build a property.
They're flexible, quick, and secure. You've probably already heard about them and the benefits they offer but still don't know where to start. After all, they don't work the way traditional loans do. Let's find out how to get started.
So, what are hard money loans exactly?
A hard money loan is a funding option that private lenders offer but relies on the real estate instead of the borrower's credit. These lenders are private investors, and they control the terms and approvals.
It is what makes the loans more flexible, faster, and more available to borrowers.
What are the qualifications for NYC hard money loans?
Hard money loans are short-range loans for high-risk borrowers or those who struggle with their credit scores. They often come with a very high-interest rate. Because of the high-interest rate, hard money lenders care less about the borrower's capacity to repay the loan.
Therefore, borrowers should only consider this option if nothing else is possible. If you don't have a good enough credit score to secure a loan through a bank, it's time you go for a hard money loan.
What do hard money lenders need?
The collateral value
Hard money lenders
do not take into consideration the borrower's creditworthiness. Instead, they look at the collateral value – how much the property is worth.
So, how much is the loan-to-value ratio? It's usually a fraction of how much the property is worth. If the collateral value isn't sufficient to secure the loan, the borrower will need to provide other personal assets.
Proof of income
Getting a hard money loan approval in New York City isn't as strict as securing a traditional bank loan. That's because the loan doesn't focus on the credit score.
However, it does require a piece of information – your proof of income. A hard money lender needs to know that you can make the monthly payments.
How to apply for NYC hard money loans
Securing a hard money loan may not be as simple as you think. Here's how:
Prepare the down payment. In NYC hard money loans, the down payment is higher than in traditional loans. That's because the loan depends on the property in question. How much is the down payment? Hard money lenders usually provide a loan amount that is 65% to 75% of the collateral's value. It means that the borrower will have to make a 25% to 35% down payment.
Along with this, the borrower will also have to cover the closing costs, property insurance, underwriting expenses, fees, and more. Make sure you have enough funds to take care of these expenses.
Set up an S-corp or an LLC. Investing in real estate isn't easy – it can be tricky. Not all projects will go per the plan. Sometimes, a short-term loan can be problematic. Setting up an LLC for real estate is the best way to safeguard personal assets. It limits the risks associated with NYC hard money loans. After all, hard money lenders only lend money to LLCs and corporations. They don't issue consumer loans, too. Therefore, you need to work with an LLC.
Look for a reputable hard money lender. As a rule of thumb, not all hard money lenders are the same. However, they aren't banks, neither are they regulated by financial institutions.  They are private businesses and individuals. And as you're in the process of finding the right lender, below are some factors that you might want to consider:

Costs. Since NYC hard money loans are only short-term, they come with high interest rates compared to traditional loans. It shouldn't stop you from shopping for competitive fees and rates.
Locale. You don't have to go outside New York City to find someone you can trust. With enough research, you can meet the best hard money lenders within the city.
Reputation. You will also have to consider the lender's reputation – do they have a good reputation? What do the flippers and builders say about the lender?
Speed. Aside from security, speed is just as important. How long does it take the lender to finalize the approval? How fast can they lend you the money?
These are essential factors that will help you find a hard money lender you can trust.
Present proof of income. The application process is quick and easy. Hard money lenders don't care much about the borrower's credit score. They only need to make sure that the borrower can fulfill the monthly payments. To do so, they'll ask for proof of income.
Come up with a strategy to make the payments. NYC hard money loans are short-term loans that could last up to 5 years. For this reason, you must prepare an exit plan. The most common strategy that borrowers make is selling their properties within the loan term.
NYC hard money loans are usually for fix-and-flip projects and construction. Investors would sell the properties for profit upon the completion of the work. If you do not want to sell the property, you need to go for a traditional, long-term loan.
Apply for the loan. As you already know, securing a hard money loan is simple. There isn't a lot of requirements, so the approval is faster than in traditional loans. And often, hard money lenders have a simple loan application process.
Consult an attorney to review the documents. Hard money lenders are private individuals and organizations. Because of this, you need to work with an attorney to review the documentation for your hard money loan. Once you get the loan approval, you need to check the following:

Does the paperwork include the repayment schedule?
Does it include all the fees?
How much of the payment has an interest?
NYC hard money loans are the answer for real estate investors who want to finance non-owner-occupied properties. Securing a bank loan can be complicated, especially with their requirements. Hopefully, this article was able to help you learn more about the process.