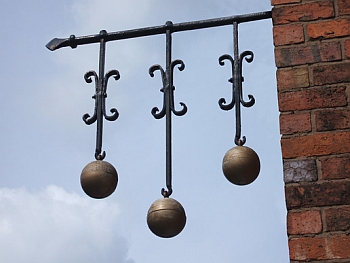 These are tough financial times which are causing thousands of people up and down the country to struggle to make ends meet. For a lot of these people this will be a new experience which makes it very daunting, but you should know that there are a few ways in which you can get access to some quick cash which can help to tide you over.
More and more people are now turning to pawnbrokers, as through them you can get secured loans, sell items and get payday loans too. These are all better solutions than borrowing from your friends and family, which unfortunately more often than not will result in tension.
Pawnbroker loans can also be more beneficial than a loan from other providers too, so if you find yourself in a bit of trouble financially then this could be your way out.
What Services Pawnbrokers Offer
A pawnbroker loan is where a loan is taken out which is secured against an asset of yours, and this will typically be something like diamonds, jewellery and watches, but there are also plenty more items that you can offer up to get a loan.
The pawnbroker will then loan you the money against their valuation of the item, you then leave the item with them where it will be kept safe until the loan is repaid, and it is then returned to you in exactly the same condition as before.
This makes it a much quicker and easier process than other form or loans, and it means that you probably have some valuable item in your home which can get you the loan you need for whatever reason.
 They Also Buy Valuable Metals
It is not just pawnbroker loans that are available though, and there is another service which is a great way to get some extra cash without having to take out a loan.
Most pawnbrokers, like H&T, will have cash for your gold service, where you can sell them any gold you have, but they will also give you cash for silver and platinum, and items like watches and jewellery.
This means that some items that you just have lying around the home could be used to get some quick cash, and this can be particularly handy when times are tough.
 Final Thoughts…
There are hundreds of pawnbrokers up and down the country so you should live fairly close to one, and if not you can apply for loans and send off your goods in the post.
This is something that is becoming very popular for people looking to get a loan or get some quick cash, and it is certainly something that you should consider if you are a bit strapped for cash.
Just by looking through your house you should be able to find something that can get you some money, so take a look around your house today to see what you can come up with.
Have you ever considered using a pawnbroker to get you through the tough times?