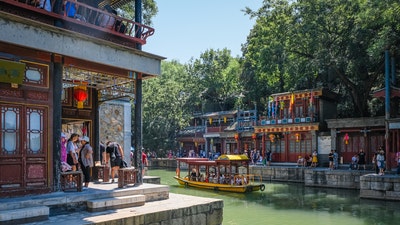 Is there anything more relaxing than enjoying the day in a perfect spa?
In today's time where everyone is busy earning money and fulfilling ambitions, taking out time to relax in an amazing spa could be more imperative.
Yes, you will occasionally require some significant muscle and bone alignment, and this is why massage parlors in your area exist!
Furthermore, the delightful therapeutic clinics provide the most affordable and the best massage deals.
Massages are beneficial to your health! They're a great way to pamper yourself, keep your body in balance, and your mind at ease, particularly after a hectic day, week, or month.
However, the big question lies in getting the best massage deals near you. Well, here are a few places to get the best massages in the USA that you'll find perfect, relaxing, and affordable.
You can find the best massage deals near you!
Websites like Groupon and LivingSocial are lovely places to start exploring for offers on massages or body treatments.
The majority of these offers are only valid for one appointment; however, they may assist you in choosing a massage parlor that you enjoy.
These services also make excellent gifts for occasions such as birthdays, Valentine's Day, wedding anniversaries, etc. So go ahead and take advantage of that fantastic offer. Then try one of these suggestions to obtain your monthly affordable massage as well.
1. Go to a massage school
A full-body massage at your nearest massage school can cost as little as $20.
The students in training at the massage schools provide massage therapy and treatments as they are supervised by trained therapists who ensure that your treatment is carried out correctly.
Even if the treatment is in a more professional atmosphere, you will still enjoy premium massage oils and, most likely, calm music. You'll be in excellent hands since the training massage students are eager to impress.
2. Visit Chinatown
If you reside in a central metropolitan area or urban region with a substantial Chinese community, you'll most likely be able to locate a cheap massage there. Body treatments and massages are reasonably affordable in Chinatown.
In Chinatown, a ninety-minute massage usually costs $15. If you need a very tough massage with hard pressure to rejuvenate you completely, go to New York City's Chinatown, where you can receive an hour-long Shiatsu-style (incredibly hard pressure) massage for $40.
3. Seek a deal!
Day spas such as Massage Envy offer subscriptions as part of their business model, but if you can't locate one in your area, inquire about discounts for returning customers or rewards programs at the spa you'd want to visit.
If they don't have it, they might give you the best deals if you ask for it. Another way to obtain deep discounts is to shop locally rather than large business chains. Just go local!
4. Check for discounts at the airport
You may get a chair (or even a table) massage for a reasonable price in certain airports.
XpresSpa, for example, charges $35 for a half-hour head and back massage, and you can sometimes get one for as cheap as $15.
If you travel frequently, this might be a quick and easy way to squeeze a cheap massage into your schedule – they too have some best massage deals that could suit you well.