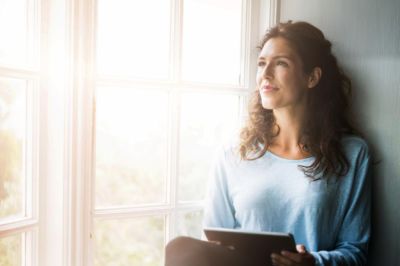 The most common form of finance to fund lifestyle goals and achievements is a Personal Loan.
When it comes to Personal Loans, Australia offers up loads of options.
Practically all finance companies will have some form of Personal Loan in their suite of financial products. With a Personal Loan, instant cash is often available through private lenders, whereas banks tend to take longer to process and approve loan applications.
A private lender is considered an easy cash Personal Loan firm, with generally fewer criteria to fulfill than the big banks.
Why Choose a Personal Loan?
The number one reason is flexibility. Unlike Home Loans, Car Loans, Business Loans, and the like, a Personal Loan is less specific. While you will be required to state what you want to use the money for, you have a variety of options as to how you can spend your Personal Loan cash.
Another reason why Personal Loans are popular is they are usually unsecured loans, which means you don't have to offer up anything as security against the loan. This means less risk for you and again, more flexibility.
You also get quite a few options when it comes to borrowing power and terms with Personal Loans.
For example, banks will offer higher loan amounts – usually somewhere between $5,000 and $50,000 – and up to 7 years to repay the loan.
Private lenders have personal loans that start in the $100s and go up to $5K or $10K with shorter repayment terms, typically 3 months to 12 months for a standard Personal Loan.
More often than not, you get a choice between paying your repayments weekly, fortnightly, or monthly, depending on the lender.
As you can see, Personal Loans with a private lender have quite a few advantages.
What Can You Use a Personal Loan For?
The criteria can vary from lender to lender, so be sure to confirm with the finance company first before applying for a Personal Loan with them. There are many reasons why Australians seek out a Personal Loan, below are some of the top examples.
Many people will opt for a Personal Loan when decking out their homes with new furniture, or doing some home improvements, such as renovating a bathroom or out-of-date kitchen and even getting that backyard swimming pool.
With the flexible nature of a Personal Loan, you could even accomplish both with a single loan.
It's the type of loan people take out when they want to finance their wedding day. Weddings can be notoriously expensive and most couples don't have enough money saved to pay for all the wedding expenses (and the honeymoon) outright.
The easiest way to finance the big day is with a Personal Loan. You'll also discover that using the money for a wedding is acceptable to most lenders.
Furthering your education so you can land a better job or even start your own business is also a valid reason to apply for a Personal Loan.
Lenders are generally happy to loan money for educational purposes, as it leads to a more secure financial future for the borrower, and the likelihood of the loan being repaid without a hitch.
If you're thinking of starting a small business but don't want to apply for a Business Loan, then a Personal Loan is a very good alternative. Perhaps you only want to be self-employed and need minimal equipment and a small amount of capital to get started.
A Personal Loan from a private lender or a bank will help you achieve your goals in a quick time.
In Conclusion
As you can clearly see, Personal Loans are a very flexible finance option that will enable you to achieve your goals and dreams without needing to wait years to save up the money.
Simply borrow the money upfront and pay it back over a period of time that works for you.