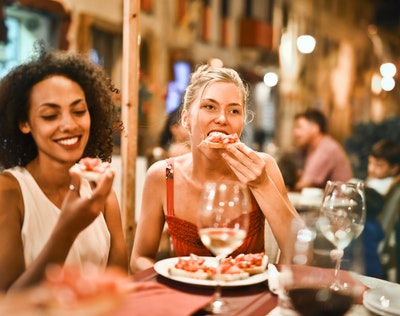 Entrepreneurs are born with an adventurous streak, but not everyone is bold enough to explore overseas opportunities.
The road is often long and daunting, but it shouldn't keep you from reaching out for your dreams.
Fortunately, Italy makes a great destination if you want to achieve the dream of setting up abroad.
The country is a land of opportunity, with its startup-friendly landscape and simple tax regime.
Even better, you can immigrate by investment without a long process. Just get Italian investor visa advice from Mbersanilaw.com to have a head start with your dream.
Let us explain the steps that can translate your vision into reality.
Procure funding for investment
Before pursuing your dream venture in Italy, you will have to invest in the country to get your investor visa. Although the sum is hefty, it is worthwhile as it gets you a step closer to your vision. Consider it as an initiative to buy your residence status in Italy.
Once you have it, you can live and work here. Here are the investment options and corresponding funding requirements for an investor visa:
A minimum of €250,000 in an innovative startup
A minimum of €500,000 in a company incorporated and running in Italy
A minimum of €1 million in a philanthropic or public interest project
A minimum of €2 million in Italian government bonds
Get your visa and residence permit
Picking the right investment option can get tricky, but a citizenship lawyer can show the way. Once you find the apt one, you can go ahead with the application process.
Before applying for the investor visa, you will have to get a nulla osta to validate your investment in the country. You get it within thirty days and can apply for the visa at your local consulate. After getting your visa, you can enter Italy and get your residence permit from the police station in your area.
At this point, you will have to fulfill your investment commitment. Now you are all set to start your dream venture in Italy!
Stay for the long-term
If you succeed in your dream business, closing it down is out of the question. But an investor visa is valid for only two years. You need not worry because you can get extensions and stay for the long term.
An investor visa serves as the starting point for citizenship by naturalization, and you can capitalize on the opportunity with the right steps. You will have to retain your investments while extending the visa long enough to complete a decade in the country.
After this period, you can apply for Italian citizenship by naturalization and stay here for good. Visa and citizenship laws are complicated, and having an expert handling the process helps.
A dream venture in Italy is easy to achieve if you can enter with an investor visa and stay long enough to claim citizenship rights. It makes sense to have a citizenship lawyer by your side as they can ensure you do everything right.