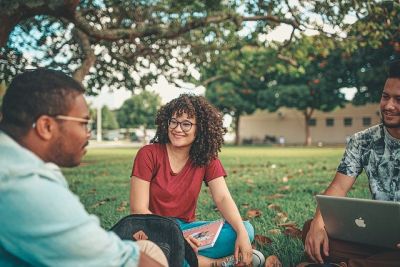 Starting university is an exciting time for many people.
It's the opportunity to develop new skills, meet new friends and try out new experiences that you might not have had the chance to do before.
However, it can also be a daunting prospect, especially if you're unprepared!
This blog post will help you get ready for university with eight tips on preparing yourself for this big change in your life. Here is the list.
Enroll in Summer Courses
The first thing you should do is enroll in some summer courses. This will help get you into the groove of studying and give you a head start on your coursework.
With these summer courses in Cambridge under your belt, you'll be ready to hit the ground running when university starts. It's also an excellent way to meet new people, as you'll be studying with them for the next few months.
When choosing a summer course, make sure it will give you a solid foundation for your degree. This means choosing something in the arts or sciences instead of business or engineering.
You'll be surrounded by new people and want to make the most of this opportunity, so try out some different courses before deciding which ones interest you most.
Take Advantage Of Your Resources
As well as enrolling in summer courses, it would be best if you took advantage of the resources that your university offers. This will help to give you an edge over all the other students and show how serious you are about studying at this institution.
Some free services include career counselors, a writing center, and a math lab. It would be best if you also took advantage of the library resources, as this is where you'll be doing a lot of your research for assignments.
This idea will help you give yourself an advantage over the other students.
Start Studying Early
Another good idea is to start studying early. This may seem obvious, but many students underestimate just how much time they need to get ready for university exams.
To study effectively and get the most from your course materials, you should set up a routine where you do at least an hour of work each day. This may seem like a lot, but it will be much more manageable if you break it down into smaller chunks.
The best way to study is by taking practice quizzes and exams to see where you need improvement. Don't forget to take regular breaks, though, as this will help keep your mind fresh for when you start studying again.
If you are looking for great educational resources in the form of the latest and most informative eBooks, you can always turn to platforms like thenewpiratebay. The site contains the most extensive collection of eBooks, software, and other productivity tools which you can download. This is a great way to stay ahead of your peers in college and university.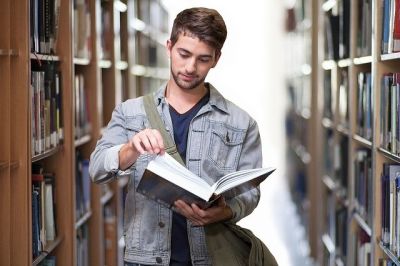 Prepare for Success
One of the most important things you can do to prepare for university is to have a positive attitude. This means believing in yourself and your ability to succeed.
No one is perfect, and you will make mistakes along the way – but that's ok. For instance, if you want to study law, it is essential to know how to make it in the legal industry. What's important is that you learn from these experiences and use them to improve your academic performance.
Having a positive attitude is the best way to get through university and lead you to success. It would be best to be confident in yourself, your skills, and your abilities so that everything else falls into place.
This will help you stay motivated throughout the year and achieve lots of new things!
Take the Right Supplies with You
When you start university, you'll need to bring a lot of supplies with you. This includes textbooks, course materials, and anything else your professors may have asked for.
Make sure to pack everything in a sturdy backpack to avoid getting damaged during your travels.
You should also bring along some snacks and drinks, as well as a laptop and charger. This will allow you to stay productive when studying in your dorm room or the library.
Don't forget to bring all your essentials too, like your student ID card, extra pencils, and pens, as well as a notepad.
Adjusting to College Life is Hard, But Not Impossible!
You need to remember that adjusting to college life can be challenging, but it's not impossible! You'll make new friends, discover new interests, and learn a lot about yourself. Don't be afraid to ask for help when you need it, as your professors and classmates will be more than happy to assist you.
Enjoy your time at university, as this will be one of the best experiences of your life. You'll meet lots of new people and have plenty of opportunities to grow personally and academically.
If possible, embrace a few friends from the university you're attending so that you can get the most out of your time there.
Network at Summer Camps and Career Fairs
If you want to get ahead in your academic career, you need to start networking early. This may sound intimidating, but there are plenty of opportunities available to allow students like yourself to connect with potential employers and industry professionals.
One way for you to do this is through summer camps or at the university's career fair.
These events are a great way to learn more about the industry you're interested in and give you the chance to network with professionals who can help jumpstart your career.
Be Realistic about your Budget & Financial Situation
Image Source: https://pixabay.com/photos/college-student-library-books-3500990/
One of the most important things you need to do when starting university is to be realistic about your budget and financial situation. Don't take on too much debt, as this will only cause problems down the road.
Try and find a job that can help supplement your income, and look for scholarships and other forms of financial aid that can help pay for your tuition.
Don't let your course load affect your grades either, as this is the only way you'll be able to graduate with good marks. Try and make everything work out by planning ahead of time so that you can achieve success in all aspects of university life!
You can do plenty of different things to prepare for university the right way.
These include attending summer classes, having a positive attitude, bringing all your supplies along with you, and networking at career fairs or summer camps.
You should also be realistic about your budget and financial situation so that nothing goes wrong once school starts!