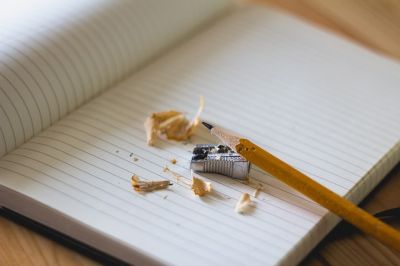 School options are what you are likely to be furiously searching if you are soon to move to another country with your family.
Choosing the right school for your child is harrowing at the best of times, as it is an important decision to make for your child's future. But it is even more harrowing if you are looking for schools and do not know the area.
Looking at the values the school treasures is a great indicator of whether the school might be right for you, but there are also a few other things to consider.
#1 Find a Location
Make sure you find a location that suits where you will be living. You don't want to be saddled with a long school commute, especially in the furious summer heat. There are a large number of different international systems on offer in most countries, but you should at least settle on an English speaking school.
English is an essential skill when it comes to getting ahead in the world, and there is no shortage of prestige attached to attending an American or International English speaking school.
#2 Primary or Secondary
When looking for a private school, you should also consider whether you want your child attending a primary school that is affiliated with a secondary school. This isn't necessarily a prerequisite but is something to consider if you will be in the country for a long time.
Perhaps the school has not yet opened secondary facilities, but it is worth looking to see whether or not they have plans to do so in the future. If you will be in the country for the long haul, it might help not having to switch schools. Besides, attending a school with a large age range can be good for all the pupils, as it teaches them how to get on with those of a different age.
#3 Other Considerations
These are some of the more mundane considerations when thinking about what private school you should choose for your child. Other considerations include thinking about the holidays on offer at the school. You might also want to look into what sort of learning support the school offers and how inclusive they are of all types of pupils.
You will also want to look at the quality of the teachers. You can even donate to teacher professionals who really help your child to settle in. You will also want to look to see whether they have a waiting list, and you will, of course, want to find a school with an excellent Arabic program.
#4 Core Beliefs
But, there are potentially more important things to think about. Many schools will be insistent on stating their core beliefs or values to prospective parents. It can be tempting to think of these as tricks of marketing, but they were chosen for a reason, and they can often be a strong indicator of what sort of school your child might be attending.
A top school will be able to clearly state their core values. They should be concerned with cultivating critical thinking and creativity. You will want to find a school that is able to bring out the best in all students. The school should promote academic success while focusing on extracurricular activities.
Ultimately, you want a school that helps create moral individuals with a strong sense of civic responsibility and duty. This should be sought alongside test scores and more traditional educational elements.
What are you doing to find the best schools abroad?