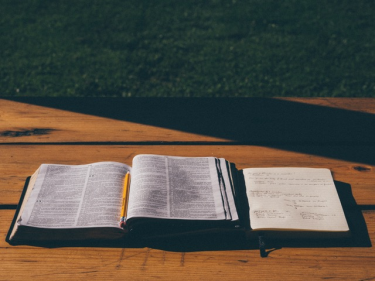 This is one of the big trigger topics to discuss today; the entire issue is a problematic mess, which has been agreed upon for the most part.
Now it is time to look at the issue for what it is and what can be done to fix the situation. With problems as huge as this, there can be multiple ways to get what you need out of it.
Thankfully, higher education does not have to be in the form of a Bachelor's degree, and the options that are out there may actually be a better fit for you or your kids.
#1 The College Route
Over the last several decades those who graduated from college were held in higher regard by employers, which meant better jobs.
This saw trade schools and those who studied at them being cast in a negative light, which still affects some trade schools today.
As unfair as this may be, it is changing now due to colleges that continued to raise tuition and their student fees to the point that students have to leave or go further into debt.
For any of you that struggled with the stress of the loans, you can look for the trade schools that teach jobs that you want, or are close to it, in just two years, and the hands-on experience you get from the trade school puts you in a good position when you apply for a job.
On the other hand, if your dream job is only available through college degrees yet do not have enough even with financial aid, going to trade school for two years and getting a decent job is a good way to earn what you need fairly quickly.
#2 Trade Schools
Now, there are still advantages to taking the risk and reaching for that costly degree.
Yes, trade schools tend to be cheaper and take less time to graduate and get a job with a decent pay; however, these schools are focusing only on teaching specific skills instead of wasting all your time on general education.
This sounds great at first, but if your heart is set on becoming a surgeon, you will not find a trade school that offers that as a course; college is your answer there.
Colleges provide a wide variety of options with their majors and minors, meaning you can take the courses you need for your degree plus minor in anything.
While the trade school students will get out years before the college students, having studied to become electricians and plumbers – all of which are needed in our society – the college graduates that get their jobs have a better chance overall to earn more money in the long term outcome.
#3 Online Education
Naturally, with all this technology and the Internet, the third option that has become another major method of study is online degrees.
Given all of the distractions that seem to come with the territory of the World Wide Web, this can seem counter-productive or even seem like a scam.
Who would do this? Well, some people may learn better by taking a self-paced program or an individual might need to be at home for some reason, such as caring for children.
There are sites out there that offer what they need, such as UAB's online MBA.
This deal is a good offer in these types of circumstances with the added security that many of these sites will also allow transfer credits should you want or need to finish your degree online.
What Alternate Ways are You Studying?
Having several options available is positive, as it allows trade schools to cast off that stigma with their offerings to teach specific jobs.
Colleges now have to compete, including against online schools that offer the same programs. Some colleges have already been experimenting with the way they handle their student fees and their level of honesty about this subject.
The results of that are a 15% decrease in dropouts and more potential students showing interest. These types of study programs are important to have available so there are traditional schooling and a large variety of majors/degree programs to suit a range of students.
These types of study programs are important to have available so there are traditional schooling and a large variety of majors/degree programs to suit a range of students.
So what alternative ways are you looking to educate yourself?  Share your thoughts below.