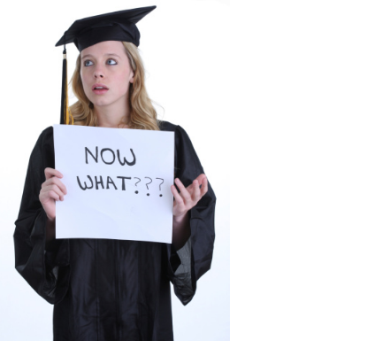 When the university is over and you are faced with the reality of what to do next it can be a bit daunting.
Medical training, business, and finance, or Chrstian grad programs. Whatever you studied, it is now over and you can be left wondering what to do next.
Knowing what to do next in terms of whether to continue in education, find employment, travel, or even whether to move back with your parents presents choices that not everyone is ready to face.
Here is a handy guide to facing life after study.
What to do first:
Before you make any hasty decisions there are a few things to face immediately that will determine the choices you make long term.  Firstly you need to think about repaying your student loan and working towards settling your debts.
This may determine how quickly you need to find employment, where to live and whether you can afford to travel or not so make a financial plan first before you consider your other options.
If you aren't quite ready to start paying off your loans just yet you could look at debt consolidation as a way of managing your finances whilst you decide what you want to do.
It's difficult to know whether you should consolidate student loans or not so get some advice from an expert or even family and friends and then work out what the right path is for you.
To work or not to work:
You may have to work if your finances don't allow you to take some time out.
But if you've managed your finances well during your studies you might be able to afford to go traveling or continue with education and avoid the work question for a little longer.
If this option appeals to you keep in mind that you are postponing or adding to your financial responsibilities so good financial habits, such as keeping up with monthly repayments, are essential.
Where to live:
Unless you plan to travel for an extended period the next pressing decision is where to live. This might depend on how financially independent you are and how you plan to
This might depend on how financially independent you are and how you plan to manage your student debt but there are several options including private renting either on your own or with friends or living back with your parents.
The second option might seem like a step backward but it can make a lot of sense financially allowing you to job hunt and raise the finances to put a deposit on your own apartment quicker.
Where to work:
If you have decided to go straight into employment the next big decision is what job you want.
Don't leave this to chance; make a list of the companies you most want to work for and be proactive in contacting them and demonstrating both your enthusiasm and motivation.
Be clear to explain why you would make a good employee and ensure your online profiles match the professional individual you are presenting on paper.
You will need to work hard to secure the position you want but you could be rewarded with the career of your dreams so it's worth the effort.
So what are you doing after college to find a successful career and life?  Share your thoughts in the comments below.