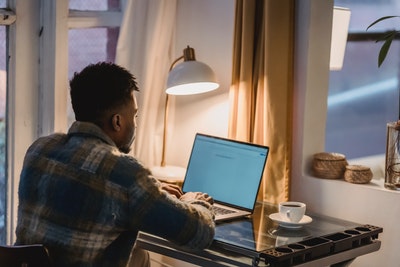 If you are enjoying a fulfilling career, you have a chance to achieve a great incentive to keep climbing the proverbial ladder. Don't know what it could be? We're talking about the professional online certifications related to your field to enhance your worth in the company.
Unlike the standard degrees, these certificates focus on a specific skill set or topic that offers you an opportunity to acquire expertise. In layman's terms, it's about earning credentials that improve your chances of success in your career.
And since this option improves your professional credibility, you must never shy away from earning a certification. Having said that, earning a certificate might not seem a better option with such a busy life.
But not anymore! Here's how online professional courses can help you with your continuous thirst for knowledge.
Let's start with the most enticing benefit!
Cost-Effectiveness
Opting for an online course will always be lower than your typical two or four-year degree program. So, it won't cost you a fortune to learn something new or find resources that will be helpful for you to climb up the corporate ladder.
But that might not be a concern for most of you since you are already earning. Isn't it? So, let's move on to the next benefit.
Flexible Learning Schedule
This is yet another benefit of opting for online certifications. Most of them are usually asynchronous, which means they don't happen at a set time or period.
Plus, the professionals enrolling in these classes have access to pre-recorded lectures. So, it will allow them to get a grasp of knowledge at their own pace. Thus, you can knock out your lessons or assignments whenever it's convenient or comfortable for you.
But what's the point if they don't have any positive career impact? So, the next benefit is:
Hands-on In-demand Skills
Whether you wish to start a new career or are looking to climb the ladder, an online certification can help you access the trending skills to kickstart your career.
A popular survey confirmed that more than 80% of professionals who took the help of such courses or workshops got a raise, promotion, or an opportunity to start a new career.
Depending on your interests, you can look for courses like project management or a certified business professional that will hold a substantial amount of value on your resume.
For instance, if you wish to build your career as an environmental professional, you can opt for EMS certification workshops if you want to operate a facility in accordance with ISO 14001-type guidelines and principles.
You can also improve your management skills or improve your proficiency in accounting or statistics. The options are endless.
Final Takeaways
Gone are the days when you had to have a bare minimum degree to get noticed. Times are changing. Now employers are valuing skills more since they have a better impact in the long run.
While initially opting for online certification programs might seem like an investment of time and other resources, think about the recognition you'll gain.
It will help you immensely if you want to access specific clients or projects for a better payout.