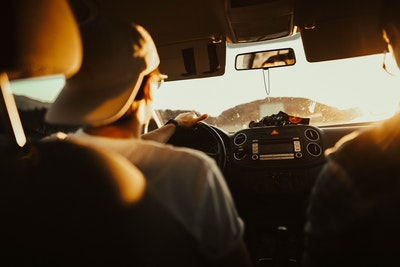 Being a high-risk driver brings a good deal of hassles for you.
Moreover, it can be expensive because your car insurance will probably come with a hefty price tag. You must have a strategy in place to deal with the issue even before you buy a vehicle and approach an insurance company to get coverage.
Taking the right steps can save you a considerable sum, so here is some helpful advice that every high-risk driver must follow.
Understand what earns you the tag
Before anything else, you need to understand why you come into the high-risk category. An insurance company wouldn't see you as a great prospect if you have a significantly higher probability of submitting a claim.
Every company has a different definition for high-risk categories though you are likely to earn the tag when you are new on the road. Other factors include having two or more traffic tickets, a suspended license, or an at-fault collision.
People with a record of a criminal conviction are also regarded as high-risk drivers. You may also bear the brunt of having a low credit score or modifying your vehicle with performance-enhancing features.
Expect to pay more for insurance
Once you understand that you carry the high-risk label, you need to be ready for the outcome. Since insurance for high risk drivers often costs more than for the others, you must look for ways to economize it.
Some providers are even apprehensive about serving a client falling in the category, so you can expect the road ahead to be tough. It can take several years to get back to a standard-priced policy because tickets and missed payments stay on record for three years.
License suspensions and at-fault collisions haunt you for six years. It makes sense to find a provider willing to offer affordable insurance, but you will need to do your bit to earn the privilege.
Set your record right with these measures
It is easy to understand the horrors of being in the high-risk category, but you may take some measures to tilt things in your favor.
These measures can help you secure a place in the league of reliable motorists, but you need to choose depending on the factors that landed you in a fix first. Here are some tips to help.
Taking a defensive driving course is a good idea for newbies as it curbs the risk of violations and accidents and reduces the premium cost.
Make conscious efforts to drive carefully and steer clear of being behind the wheel when under influence.
Although performance features are attractive to have in your car, prioritize ones that enhance safety because they will lower your insurance cost.
Improving your credit score is another smart move to get car insurance at a lower rate.
Being a high-risk driver can make life hard, but it need not be the end of the road. You can still improve your record and get car insurance on a budget. Make sure that you shop around and compare rates to find the best one.