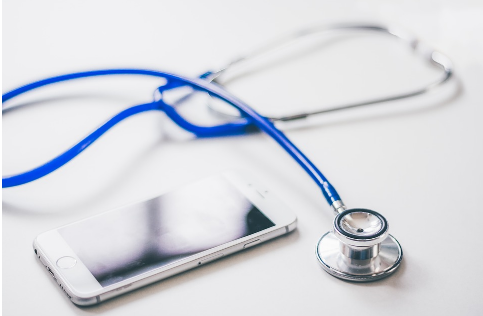 Medical treatment can be expensive. Without health insurance, few people can afford these costs.
Fortunately, there are other options to make medical treatment affordable. And this would mean that you can start making regular appointments with the Dentist In Boynton Beach to ensure your teeth are all well-taken care of too.
Here are just a few ways that you can help fund your medical care.
Take out a medical loan
Borrowing money could allow you to pay for expensive treatment.
There are medical loaning methods out there that don't come with any interest – companies like CareCredit supply credit cards that can be used to borrow money for hospital bills, dental bills and even veterinary bills.
Just make sure that you make your loan payments on time, otherwise, you could face additional fees. Some loans may also only have 0% APR for a limited time, after which you could pay high-interest rates.
Get money through a legal claim
If you were injured as the result of someone else's negligence, it's possible you may be able to fund your treatment by seeking legal compensation.
This could involve suing a company for a lack of health and safety which led to your injury or suing an employer for allowing you to get injured in the workplace.
You can often find lawyers specialized to certain injury types. If you were injured in a road accident, it's possible you may want a solicitor who specializes in road accidents.
Similarly, if your injury was DBA-related, you may want a specialized lawyer to protect your Defence Base Act case. Always do your online research when choosing a solicitor so that you can find one that is reputable and experienced.
Shop around for treatment
Treatment costs are likely to vary from clinic to clinic – by shopping around hospitals and not just sticking to your local clinic, you could find the treatment you're after for a cheaper price.
Some people go as far as to travel abroad for cheaper treatment. This may have other advantages such as skipping waiting lists and allowing you to travel as you recuperate.
Certain clinics may also be able to offer treatment payments in installments to make the cost more affordable, rather than paying it all in one hit.
It's also worth shopping around for medication – there are many generic brand medicines out there that are just as effective as bigger brands whilst costing a fraction of the price.
Use a health advocate
Those on a low income may be able to employ the help of a health advocate to help get treatment. Advocates can shop around clinics and negotiate pricing for you to help find treatment within your budget.
SEAP is just one such advocacy group worth trying out. You may even be able to hire a private advocate to shop around for treatment for you.
Make use of club membership discounts
Becoming a member of certain clubs may also entitle you to certain discounts on medical costs. Many large gym companies offer this as an incentive.
Trade unions and clubs such as the American Farm Bureau Association also offer medical discounts (you don't even need to be a farmer to join this group).
Make sure that the membership fees are worth the medical discounts – ideally a club should offer some kind of other perks, otherwise you're unlikely to save money.
Take out an FSA
An FSA (Flexible Savings Account) is a savings account into which you can put some of your earnings. Any earnings poured into these accounts are tax-free, saving you money in a sense.
These savings can then be used to spend on medical costs. FSAs can also be spent on dental care, glasses and household medical supplies in some cases. Health FSAs allow you to roll over money from one year to the next, although are capped as to how much you can save in them.
Check your bills
Medical billing errors are surprisingly common. This could include being charged twice for one treatment or being charged for a treatment that you weren't even scheduled to have.
Make sure that you received an itemized bill so that you can see each individual cost that you're paying for. If you think you've been billed incorrectly, take this up with your clinic's billing office so that they can amend the price.
What are you doing to afford medical care without insurance?