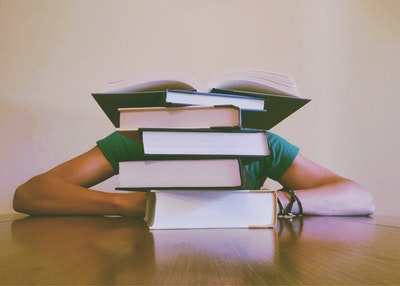 So if you're looking for a way into the career of your dreams, or maybe you've been thinking about a change for a while but don't have the skill for it, don't fear!
There's plenty of ways to learn these necessary skills in the 21st century, and a different style is available for all types of learners.
Here are some of the best ways to keep up with your life and a bit of studying on the side at the same time.
#1 You Can Be in Control
We all remember the days in which we were pupils at the school, doing exactly what our teachers told us in between goofing off and the risk of detention when we were caught. Yet, as we get older, and at times move on, this model has changed. And for a very good reason!
When the students are in control, there's a lot more freedom in learning, and that makes the act of sitting down and studying a lot easier and often more pleasurable to do.
Taking learning to the web was one of the best moves the education sector could take, as learning on your own terms makes you more invested and likely to remember the content.
With that in mind, deciding to take up something like an online masters in safety makes information a lot more accessible, when it was something you would never have considered in the first place, and you can fit it around your own schedule!
#2 You Can Work in Groups
Yes, this idea has always been around, but it's never been for more than one lesson at a time. It also was usually teacher chosen groups, and if we got to choose them ourselves it was always distracting!
However, with new technologies like Google Docs and other collaborative software, everyone in a class can join in at once.
Open up a document and give everyone around you the link, and you can all edit the notes. What someone may have missed out another person can add in, and if someone wrote down the wrong information, someone else can add in the right stuff.
A whole new world of information and learning has been opened up because of the age we're currently living in.
#3 You Can Work to Your Own Ability
Some people don't have the traditional capability and skills that a classroom requires, and thus a lot of us can miss out on the learning that we need. So, when we can control education ourselves and work in the ways we want, we're more likely to hold onto what we need for an exam.
Changing the traditional model of the classroom can take time, but when someone is able to address their needs in a program that accommodates them, or to a teacher that knows what they're doing, everybody can fare a lot better.
There are plenty of ways to learn, and that makes education a lot better now than it was 50 years ago! Keep this in mind for your career!
What ways are you looking to learn in the new year?  Share your thoughts and comments below.
Cheers!