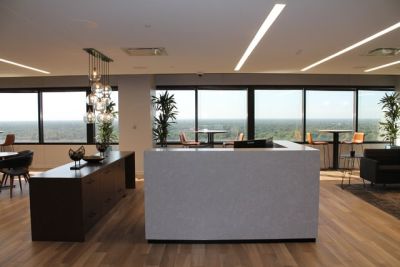 Moving to a new office space with your business involves a large number of decisions.
Naturally, most people prefer to stay in place and make as few changes as possible. In order for them to start thinking about transition, one of two conditions must be met: either they feel unwell in the existing location, or they are assured that the new location will significantly improve their situation.
This statement is also true of businesses and organizations, although for them it will in most cases be much more complex.
Should you buy office space or rent it?
One of the most significant dilemmas faced by business owners considering moving to a new office is whether to purchase office space or whether to move to a rented office. One of the most significant benefits of renting office space over a purchase is that the rent is a fully recognized expense.
A business that buys offices, will be able to get a tax refund on only a very small portion of the purchase fee they paid. However, you can get information relating to this from professionals. You can also look into lease abstracting for further reading.
The right way to decide whether to buy or rent office space is based on an analysis of cash flow over the years and tracking yields. For those who rent at a relatively low value for the property, it will probably be better to continue renting it.
Rents will be lower than purchase costs after all. Considering alternative yields will make it easier to make the right decision financially. Also buying offices for rent only may be worthwhile for businesses given the right conditions.
Location matters!
As mentioned, there may be quite a few reasons to move to a new office. It is possible that the area of the current office is too small and does not provide employees with a pleasant and creative work environment, that the nature of the office does not suit the nature of the company's activities, because the area where it is located causes inconvenience to employees, suppliers, and customers.
Other issues may arise too though, such as the effect of moving to a newly rented office or purchasing office space on the organization's business conduct, financial situation, and more.  That is why it is important to look at the location carefully as a more desired location is naturally going to cost more.
Perhaps you're looking to downgrade offices or look at more sustainable options which may be better for your business' running costs in the long term but short term the renting of a brand new office with all the 'green' amenities may be high.
Weigh up the pros and cons well. You may also want it to be bicycle-friendly, or perhaps have local car garages, public transport, and more. This will also shift the cost. However, there is nothing to stop you from looking into different areas and making some sacrifices along the way as long as they still align with your budget and your company's values.