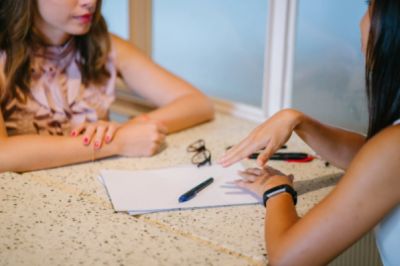 Hiring employees is time-consuming and expensive, and if you are recruiting for specialized positions within your company or a niche industry, you may encounter additional unique challenges.
Small companies, especially those that outsource some of their administrative tasks, often contract recruitment specialists for these types of positions for a number of reasons.
Access to High-Quality, Qualified Candidates
When you are looking for a position that requires professional training, degrees, or certifications, you can find a staffing agency that specializes in your industry or the position type, e.g., accountant staffing specialist.
These companies have thousands of resumes from highly qualified individuals seeking great positions. These candidates have been interviewed and completed skill assessments. Many agencies also perform background checks.
The staff at specialist recruiting firms are specially trained to headhunt individuals who are exceptional and have rare skills. They are also taught how to quickly review a resume to determine whether a candidate meets the needs of your company.
Reduce Recruiting Costs
Recruiting for high-level positions is expensive. Not only do you have to pay human resources and recruiting professionals' salaries and benefits, but you also need to pay for marketing, testing, background checks, and any other hiring strategy you follow. In-house recruiters may also lack the skills and knowledge necessary to hire employees for positions that require specialized training or education.
Recruitment specialists already have thousands of resumes in their databases that they can search through as soon as you contact them about your open position. The testing and skill assessments are in their candidates' records. Therefore, you may be able to hire someone within a few weeks after the interviews have been conducted.
In addition, you will typically pay the recruiting agency a small percentage (14 % to 24%) of the position's salary, but you won't be paying salaries and benefits for in-house recruiters.
Hire the Right Candidate
It is expensive to hire employees who don't fit your needs. For example, high turnover affects morale and may cause poor motivation and work performance throughout your company.
However, agencies conduct in-depth interviews with you about your company, its culture, and your desires for the position before they begin their candidate searches. Therefore, they understand exactly what you need.
Expect to spend several hours with your agency to ensure its recruiters understand exactly what you are looking for in an employee. They also conduct in-depth interviews with your prospective employees, so they should be able to determine whether a candidate will fit.
Recruitment agencies also allow you to test out new employees because they often stay on the agency's payroll for a specified period of time (90 days or so). This means, you aren't committed to these employees and can truly test their skills and how well they fit within your corporate culture.
Gain Expertise in the Industry Sector
Specialist recruiters have extensive experience in your market or industry sector. This knowledge helps them find high-quality candidates because they know where these professionals work or have worked in the past and they know the best practices for saas recruiting or what they need to do to attract the top nursing candidates, for example.
Therefore, they can find the best talent quickly and easily. These agencies also collect resumes from experienced candidates who may not be looking for a new position but are interested in a great opportunity that becomes available.
These agencies can also help you set your employees' salaries and benefits packages based on industry standards. You will learn what benefits will set you apart from other companies. They may also coach you on any new technologies or skills you should be looking for, especially if your company is in an industry that is experiencing rapid changes.
Specialist recruiting agencies are a valuable tool that you can use to help you hire the best employees. They have access to databases full of high-quality, qualified candidates with specialized knowledge, skills, experience, and certifications, and their industry experience will give you a leg up on your competition.