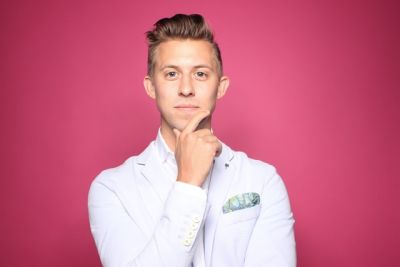 The US has one of the largest and most well-equipped health sectors in the world. Medicine has historically been called the 'noble profession'. Dedicating your life to a career that helps others is an amazing thing to do.
There are many ways to help people through the healthcare system, whether it is working as a physician, an administrator, or a fundraiser.
If you are definitely considering a career in medicine, you're probably wondering if you have the grades, the temperament, and the drive to make it through medical school. There's a lot of research to do, and your history of watching sixteen seasons of Grey's Anatomy doesn't count.
We take you through how much it costs to become a doctor and what type of salary you can expect to earn in the various specialties.
How Much Does It Cost To Become A Doctor?
The medical sector is not always a balanced place when it comes to finances. The US has some of the most well-regarded doctors and best-equipped hospitals anywhere in the world, yet there are still many areas where funding is desperately needed, companies like  Uniform Advantage gives back in South Florida & nationwide to medical research and causes and are one of the many companies and charities that donate to these causes.
You have to sacrifice a lot of time, energy, and money to be a doctor. Training to be a doctor is a huge decision and takes commitment. In the US, doctors are expected to study for an undergraduate degree over four years and then complete four years of medical school.
And that's not all, either. You'll need to do another 3-7 years of residencies and fellowships. The quality of training in the US is considered the best in the world, with many of the country's medical schools being in the top 10 (Source: Top University)
The current top medical schools are as follows:
1 Harvard University  – US
2 University of Oxford – UK
3 University of Cambridge – UK
4 Stanford University – US
=5 Johns Hopkins University – US
=5 Karolinska Instituet – Sweden
7 University of California, Los Angeles (UCLA) – US
8 University College London (UCL) – UK
9 Yale – US
= 10 Imperial College London (UCL) – US
=10 University of California, San Francisco (UCSF) – US
As with any career you're thinking of, you'll want to know how much money you can expect to make during your career. Doctors are one of the highest-paid professions, but also one of the most expensive to train in. The US is one of the most expensive countries in the world to train as a doctor.  When you first set out on that undergraduate degree, it can be well over a decade before you're earning a good living and start to pay off those student loans.
A typical undergraduate four-year college degree can cost up to $60,000 per year if you're studying at a private college, out of state, and taking out maintenance loans too.
A four-year medical degree is also very costly too. Studying at a private, our of state medical school can cost anywhere up to $65,000 per year in tuition fees alone. And that's before any loans to cover living expenses and other costs.
The AAMC produced research that showed the average medical student graduates with $200,000 in student loans. Many have much more than this.
While this amount can seem like a staggering sum (the US is one of the most expensive places to become a doctor), the earning potential throughout your future career is high.
Average Resident Salaries
While the long-term earning potential for doctors is extremely high, it can take a long time to realize these financial benefits.
After med school, you'll be expected to be a resident or fellow for between 3-7 years. The average salary for a resident is $65K. Not the big bucks you were expecting.
Paying Off Student Loans
Medical school student loan repayments can be financially crippling during residency, and it can feel like you'll never get out from under that. There are a number of options for clearing your loans depending on your circumstances.
Loan Forgiveness
If you decide to work for a non-profit facility or hospital, practice medicine in the army or teach, then your federal student loans will be written off after 10 years. While you're working, make sure that you're enrolled in the pay as you earn repayment scheme to pay the lowest amount possible over the ten years, so that the maximum amount is written off after the time is up.
REPAYE
If you start working in the private sector, the best option is to ensure you're in the REPAYE scheme when you are in your residency and when you start practicing, refinance.
Under REPAYE, payments are taken from discretionary income at a rate of 10%. The government then subsidizes 50% or accrued interest.
Refinancing
There are a number of companies that offer to refinance medical school loans upon starting residency. This can be a good option when you become a resident, as you will lose any benefit from the REPAYE system.
Highest Paying Medical Specialities
At some point in your medical training, you'll need to start thinking about what kind of specialty you will pursue as a doctor. There is a number to choose from and the choice can have an impact on your salary potential.
The following are the highest-paid medical specialties:
Neurosurgeon – $746K
Thoracic surgeon – $668K
Orthopaedic surgeon – $605K
Plastic Surgeon – $539K
Oral and maxillofacial surgeon – $538K
Vascular Surgeon – $534K
Cardiologist – $527K
Radiation oncologist – $516K
If you're thinking of going into family medicine as a Primary Care Physician, then you can expect to earn in the region of $243K per year.
Incentives
Salaries make up the majority of income for doctors, but there are other sources of money available to them too.
Many doctors also receive bonuses and incentive pay as part of their contracts.  These are calculated in a number of ways. In some cases, they receive a percentage of net profits or a performance-related bonus linked to productivity and billing targets.
Best Paying US States
The average salary for doctors differs from state to state. The top 10 states in the US are:
Kentucky
Tennessee
Florida
Alabama
Utah
Ohio
Oklahoma
Indiana
North Carolina
Georgia
Some of the top-earning states have a lower cost of living, making salaries stretch even further.
Public or Private?
There a number of employment options for doctors. Doctors in private practice typically earn more than those employed in public sectors. Those who consider themselves self-employed charge some of the highest rates for locum cover, to make up for the gap between contracts.
Many doctors work locum contracts when they are between jobs or looking to move states and want to keep working until they've found the right role.
Additional Income Opportunities
There are a number of opportunities to earn additional income through a medical career. Many experienced doctors sit on boards of organizations or perform speaking roles at specialist events.
Many specialists choose to teach at a local medical school or guest lecture. It's a sign of the times that there are a number of specialists who write columns for newspapers or websites. There are even some very famous doctors on YouTube such as Dr Mike, whose videos receive millions every week.
The opportunities are out there if you know where to look for them.
Highest Earning Roles In Healthcare (Non-Physician)
Being a medical doctor or a surgeon isn't the only path into the healthcare system that has good earning potential. There are a number of other career paths to consider.
These include:
Pharmacist – Average Salary $126K
Qualified, licensed pharmacists are another important role within the healthcare sector. In addition to providing medications, they are experts in the safe use of medicines and are often the first port of call for medical advice and wellness issues.
Advanced Practice Registered Nurse (APRN) – Average Salary $114K
This type of nurse is usually at a level between a traditional nurse and a doctor. They include specialties such as anesthetists, nurse practitioners, and midwives.
Physician Assistant – $108K
PAs are able to diagnose and treat patients for a range of issues. They can also prescribe medication.  They are found in hospitals and clinics.
Healthcare Executive – $100K
Also known as Health Service Managers, Healthcare Administrators or Healthcare Managers.  They direct the medical services within a given facility. Depending on the size of the practice, they may coordinate an entire facility or just a department.
Biomedical Engineer – $88K
This field of medicine is involved in improving the quality of life and outcomes for patients using elements of both medicine and engineering.
Conclusion
While it might seem a bit tasteless to talk about money when you're talking about the well-being of people, a lot of doctors choose the profession because it provides financial stability as well as a chance to help people. Medicine is a lucrative professional field and a competitive one to get into. Competition for med school spaces is intense and it only gets harder from there.
Knowing the income potential for your chosen specialty, as well as the outside opportunities to supplement your income, is just good sense and can help you plan your life and career going forward.