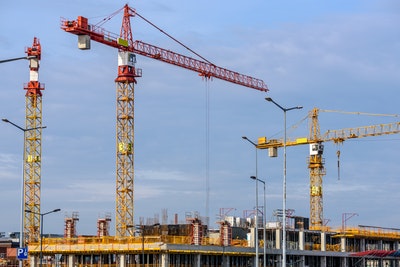 Whilst the job market can be tough in terms of competition, that isn't always the toughest part of finding a job. Often, the toughest part of finding a job is choosing the right career path.
You always have the freedom to change your mind and find another career, however. It's important to remember that.
Still, it's better to spend most of your working life in a job that's satisfying, so here are some industry suggestions that you might want to consider when searching for the ideal career.
#1 Construction
The construction industry can be very rewarding for anybody with a sense of determination and a love of fantastic buildings or other pieces of architecture.
There are plenty of manual roles available for somebody with the right experience or expertise in this industry.
Obviously, if you have neither of those things then you might want to look into available training courses or apprenticeships to get qualified and stand a chance of beating the competition to the best jobs. You do need to gain some level of expertise to get your foot on the first lung of the ladder in this industry.
Of course, you might want to work in a "behind-the-scenes" role rather than get involved with manual labor. Luckily, there are career paths that can take you in many different directions when it comes to the construction industry.
You could even look into a civil engineering technology degree if you're fascinated by the technical side of constructing buildings and other structures. It's a great career for anybody with a mathematical mind.
If you're more interested in the creative aspect of construction then you could even consider a career in architecture, but a knowledge of the technicality involved with construction will still be required.
#2 Law
If you're fascinated by the world of law then you might want to consider a career in this industry. There are many opportunities for people who are interested in the legal system.
And the good thing is that there are many types of law out there, so you have your pick of various different professions. You have to be ready for a challenge, of course.
It's a tough industry. And you'll face challenges before you've even found a job in your field because studying the various technicalities and depths of any legal profession can take years.
Still, it's a rewarding career for anybody who's passionate about justice and the importance of making a difference.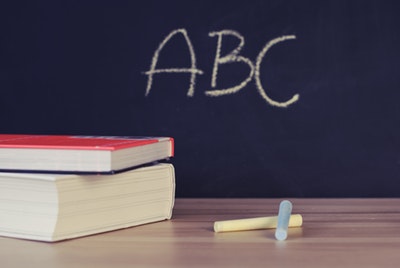 #3 Education
If you value the importance of the educational system and you want to make an impact on people's lives then you might want to consider a career in education.
It's not a business-based industry like the other suggestions in this article, but it's a professional area that can provide very rewarding careers to professionals.
Obviously, becoming a school teacher is probably the most obvious route to take in this industry, but there are other opportunities for professionals in the educational system.
You could consider a career in private tutoring, for instance, if you want to help students on a one-to-one level. It can feel as if you're making more of a difference when you focus your attention on individual students.
You could even consider becoming an examiner and play a key role in grading the tests for students all over the country.
Are you considering any of these career industries?