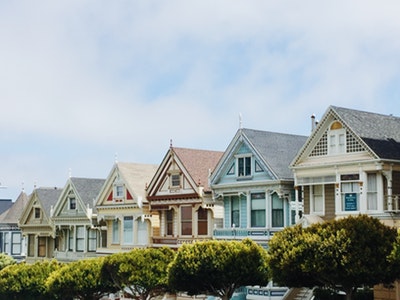 It goes without saying that purchasing a property represents a huge investment. For most people, it will be the biggest purchase that they ever make.
Because of this, you need to give a lot of thought and consideration for the property that you buy. You need to make sure that it is right for you.
After all, a lot of people end up getting excited while property hunting, which can often result in them putting an offer in on a home that is not right for them.
We do not want this to happen to you, which is why we are going to take you through the different things that you need to consider below.
Remember that you're buying into the area; not just the property
When buying a home, it is important to remember that you are not merely buying the property, as you are also going to be buying into the area.
You are going to be putting down roots here, and so it is important to make sure that you are happy with everything that the neighborhood has to offer.
Companies like Tri State Area not only inform people of the different property opportunities but they feature information about the area as well, such as the schools available.
This is the sort of information you need in order to determine whether or not a property is going to be right for you.
Think about the future
Another mistake a lot of people tend to make is buying a property and only thinking about the here and now. You need to consider the future as well.
You need to think about whether the area you are considering is going to be just as suitable for you in a few year's time as it is now. After all, it's unlikely that you are going to want to buy a property and then simply move onto a new area within a year or two, right?
This is a consideration that is especially important if your life is going to change in the near future, for example, if you are thinking about starting a family.
Get a professional survey carried out
Aside from the suggestions that have been discussed above, it is also important to make sure that you get a professional survey carried out on the property that you are considering. This is pivotal because a lot of the issues with properties are not visible to the naked eye.
If you do not get a professional home survey conducted, you could end up buying a property that is plagued with problems. This could mean that you have to spend thousands and thousands of pounds on your new property once you have moved in. this is the last thing anyone wants.
If you get a professional home survey conducted and the findings aren't great, you may decide you want to pull out of the property altogether. Alternatively, you could use these findings the negotiate repairs or get the price lowered on the property.
Think about what you really need from a property
Before you go looking at different properties, it is a good idea to make a list of all of the things that you consider a necessity when looking for a new home.
For example, you may need to make sure that you have a certain number of bedrooms. Create a list of strict non-negotiables. This will enable you to only view properties that fulfill your criteria. This eliminates the risk of viewing a property and falling in love with it even if it is not right for you.
This happens to a lot of people, and all of their better judgment goes out of the window, as they end up purchasing something that does not fit in with their requirements. By figuring out what you really need in advance, you can make sure that this does not happen to you.
Take time to think
Aside from the tips that have been mentioned, you need to make sure that you take the time to think.
When you find a property that you love, it can be very tempting to put in an offer right away because you do not want to risk someone else snapping it up. However, one decision that should never be rushed into is that of buying a property.
After all, when you are parting with so much cash, you need to make sure that you make the right decision for you. So, go home and take time to think about. Make sure that you definitely sleep on it. You may find that you feel different in the morning!
Make sure it is a property that you can afford
Last but not least, you need to make sure that you can afford the property you are considering. Sitting down and working out your finances is critical.
However, don't only include the property expenses; you need to think about all of the costs that are associated with buying a property.
From the deposit to the legal costs; there are a lot of costs that are entailed when buying a property and one of the biggest mistakes that people make is failing to account for them all, so do keep this in mind when you are looking to buy a home.
As you can see, there is a lot that needs to be considered when you are looking for the perfect property for you. We hope that the information that has been provided above will help you to locate the property of your dreams.
It is important to make sure that you take your time and consider your wants and needs carefully. You should never rush into the process of purchasing a property.
After all, this is an investment that is way too big to be rushing into. Use the above list as your checklist when you begin your property search and you should find it a lot easier to find the best place for you.