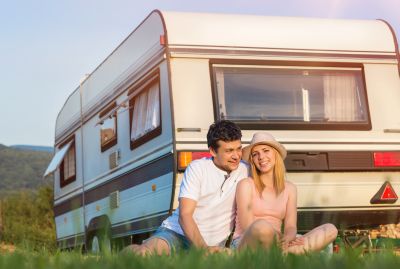 Anyone who invests in the property market wants to make a profit from that investment, but it's not a sure thing when you put your cash into traditional property investing.
However, it is possible to almost be guaranteed a positive ROI if you decide to invest your money in mobile home parks. They really are proven to be a sound investment that nets investors a very good return in the long run.
Let's take a look at some of the reasons why this is so.
Low-Cost Investment Per Unit
An investor could potentially spend a million dollars buying a single house in the traditional property market. Whereas, when you choose to invest in mobile home parks, you'll be getting the lowest cost per unit of any kind of real estate investing.
Most mobile home parks have hundreds of lots, and generally, most people rent their mobile homes from the owner.
The cost per unit ends up being so low that you're virtually assured of receiving a good return through rental income, both on the home rentals as well as the lots.
You Receive Rent On Every Single Property
While most choose to rent their homes, there are some mobile homeowners within most mobile home parks. Even so, you still receive rental income on those lots.
Every single lot within the park is rented, so even though some people own their homes, you still derive a monthly income from them.
That's a lot of rental income to look forward to every single month.
You Really Spread Your Investment Risk
One of the downsides to traditional property investment is the price. Unless your name is Bill Gates or someone of similar standing, you won't be able to afford to buy hundreds, or even dozens, of regular homes and apartments. It's just far too expensive for most investors.
The majority of investors end up with small portfolios, so when one or more of your rental properties are vacant, you're leaking serious money.
On the other hand, when you buy into a mobile home park, your risk is spread across possibly hundreds of low-cost units. If a few are vacant for a while, you'll barely notice even a slight dent in your overall cash flow, and that's real peace of mind.
Mobile Homes Are Hot Property As Alternative Housing
So many Americans are downsizing their homes every single year. This has led to a real upsurge in the popularity of mobile home parks as a cheaper, alternative way to live.
People are tired of paying high rents and life-sucking mortgages. Living in a mobile home park is freedom for so many people.
What this means for you the investor is the likelihood of always having a park that's filled to capacity, or close to it. This helps to further cement mobile home parks as an investment opportunity that will return a positive ROI in a big way.
A handy spin off regarding the growing popularity of mobile home parks is that once tenants are in, they won't want to leave. This helps to keep the park full at all times and the rent money flowing into your account month after month.
Hire a Management Team for a Hands-Off Investment
There are property management teams that specialize in mobile home park management. Bring them in and they'll handle everything for you, including:
Organizing leases
 Showing people properties for rent
Collecting rent money
Enforcing park rules and regulations
Maintenance, cleaning, and repairs in the park
Liaising with residents and owners
And more…
As an investor, it's worth spending the money to employ good management. They'll make your life so much easier, ensuring your mobile home park brings in truly passive income for you year after year.
Always Do Your Research First
Before committing to any form of major investment, it's always wise to do your research first. There are many fantastic resources online, such as Sierra Mobile Home Park, which offer up useful information on the mobile home park industry.
Go online, check it out and you'll soon discover just what an awesome investment opportunity mobile home parks present to the savvy investor.