A lot of office workers struggle with the difficulties of a stressful environment.
Between internal politics with ambitious and sometimes aggressive colleagues and the impossible deadlines set by a micromanager, it's easy to see why more and more Millennials have decided to ditch the office space to embrace the potential of the freelancing life.
However, if you've been considering becoming a freelancer, it's likely that you wouldn't have found much online material that describes freelancing failures.
But just because nobody talks about it, doesn't mean it doesn't exist. In reality, only a small percentage of freelancers manage to make a living out of their activities.
Why is it so difficult? It's simple: You need a lot of more than just motivation to make it work. You need to get your freelancing gear up to speed to give your independent business a chance to exist on the market, despite the competition.
Freelancers need 6 safety pillars to establish the survival of their business:
#1 Your tools, the fastest way to meet your clients
As a freelancer, the first thing you will notice is that you don't need to commute to a workplace anymore; you can work from home.
However, working from home means that you need to use reliable tools to build your business. For instance, you will need to consider the purchase of a decent laptop, including warranty, if you need to work online. It would be a pity to let a technical issue put your business at risk.
Additionally, even though you might prefer to work from home, from time to time, you will need to travel to meet clients, partners, or simply to join business exhibitions. Unless you happen to live in a large town where you can go anywhere using the bus or the tram, you might need a car.
If you don't use your car often and leave it often parked in the street, you might want to consider proper protect to ensure your vehicle is reliable.
Most freelancers look for additional coverage for all tools that are part of their professional career, such as a powertrain warranty coverage for their car.
Ultimately, if you can't rely on your equipment to be secured, maintained and insured, you will find it difficult to build a solid customer base.
#2 Your visibility, the hook to attract clients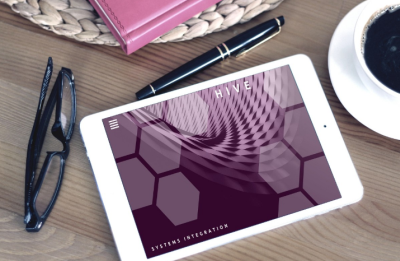 Let's be honest; as a freelancer, you may not have the same kind of advertising budget as a large company. However, it doesn't mean that you can't manage your visibility online.
Indeed, you don't need to break the bank to maintain a digital profile. Paid advertising is often a topic that freelancers feel worried about, as you don't have a large budget to play with.
However, you can start with a manageable budget – say a few dollars per week – on Google AdWords to drive some visitors to your website.
It won't break the bank, but it can help you to get noticed. Additionally, you can also maximize your presence on social media networks, such as Twitter or LinkedIn to reach out a new audience group.
Your website and especially the ability to create SEO-friendly content can also boost your profile. The generation of relevant and timely accurate content can improve your ranking in the search results.
#3 Your expertise, the service clients want
Customers don't make any difference between a one-person business and a company. Consequently, they expect you to display the same level of professionalism than a small or medium-sized company.
In other words, you will need to train yourself to new skills and processes as a freelancer. You will need to ensure that you have all the necessary business knowledge, on top of your actual expertise.
You can find online tutorials about business finances, management, and contracting regulations, to help guide you all the way.
Additionally, you might get a competitive edge with the addition of useful skills, such as marketing training to help you establish your business presence online, or even language skills to reach out to international targets.
#4 Your personality, the way to differentiate yourself
Small businesses, and sometimes even single entrepreneurs, manage to become more popular than larger companies.
How do they do it, and how can they compete against organizations that have more resources and budget available. You'd be surprised to know that customers are very sensitive to emotional triggers, such as your personality.
A brand with a fun and playful personality will always perform better than companies that haven't developed the friendliness of their brands.
In fact, assuming you know how your personality affects potential buyers, you can turn yourself into a promotional tool. For a lot of freelancers, the blog industry is the perfect platform to showcase their charisma.
But more and more entrepreneurs are looking at video wins to establish a direct connection with their audience. A video establishes a personalized approach, which can help you to evoke emotion while conveying a clear message.
#5 Your partners, the extra mile that gets the deal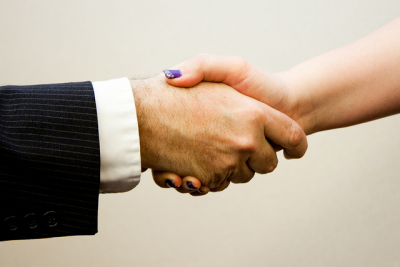 Sure, you're running a one-person business. But who said you had to do everything on your own? You can expand your reach by meeting new business partners.
A business partner is someone you can bounce ideas off of and share work with. But more importantly, a partner brings a new skill, tool, or dimension to your freelancing business.
If you're a creative crafter, you could partner with a supplier to design a new range of items, for instance, or approach a new audience group.
#6 Surrounding yourself with experts to get the competitive edge
You're a freelancer. This means that you want to share your personal experience and expertise with your clients. But, at the same time, you want to build a successful business for yourself.
And for this, you need to find top advisors to guide you through the administrative, financial and regulatory decisions that are related to business management.
A financial expert can help you to keep your budget low and look for the right VAT flat rate scheme, for instance. You might need legal advice to write your terms and conditions, and your invoicing rules, especially if you <ork with a variety of clients.
In conclusion, freelancing doesn't mean cutting your office bonds and running free in the business world. You have to secure essential pillars for the safety and survival of your business.
Have you considered any of these tools for your freelance business?