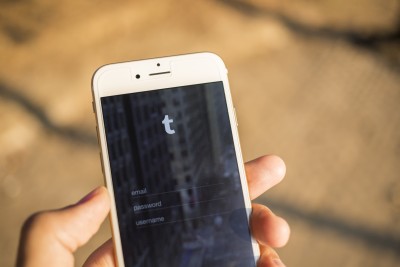 Blogging.
All the cool kids are doing it! But is it for you?
Why blog? Why put in the time to write articles and put them on the interwebs?
We know you want to make the most of your time and resources. And we understand if you aren't aware of the benefits of blogging. We can help.
Continue reading this article and we will explain to you the purpose of blogging as well as some of the benefits you'll experience when you do it.
#1 Get In Front of More People
When you have high-quality blog posts going up on your site on a regular basis, it's easy for you to get in front of more people. If you don't have any new content on your site, it's less likely that new people are going to find you or that your normal audience is going to come back to see what's going on.
#2 Position Yourself to Go Viral on Social Media
When you write content that is shareable, you may be able to create an article that goes viral. When an article goes viral, you can get a huge spike of traffic from free shares from your audience and their audience and so on and so forth.
The more high-quality content you can put on your site, the more opportunities you'll have to pick a winning post to get the attention you want.
#3 Keep People On Your Site Longer
People's time can mean the difference between whether they make a purchase or not. If they leave your site, there is no way for your well-crafted content to convert them into customers.
The time people are on your time also makes a difference with your SEO, so using blog posts can greatly help you with this SEO factor.
#4 Boost Your SEO
SEO stands for search engine optimization. Search engine optimization is the act of optimizing your content so you show up as close to the top of the search engines as possible.
The more results you have showing up at the top of the search engines, the more organic traffic you can get from this source.
When you blog, you can target certain keywords with the content you write. While your service pages can't hit all of the points you want to hit, your blog is where you can target as many terms as you want.
Make sure you create high-quality content or your site might get penalized for being a "thin" site. Always keep your reader's experience in mind when you want to create great content that is going to help you boost your SEO.
#5 Convert Traffic to Leads
The people that come to your site likely have some questions about your products and services. They might also have some questions in their minds about whether or not your company is a good company to do business with.
Your blog can help you convert these people from strangers that don't trust you to your warm market and even to raving fans.
#6 Inexpensive Yet Effective
If you write your own blogs, it only costs your time. If you're low on your budget then this might be a good option.
However, if you have a lot of money but are limited on time, you might want to pay someone to take care of it for you.
Blogging gives you a great return on investment when you do it right. If you aren't sure how to use blogging to do content marketing, you might want to get some outside help which can cost some money but not as much as many other methods.
The reason blogging can help you so much without taking a lot of money is that you're reaching people when they are reaching out. This is called inbound marketing.
People are looking for a solution and you're simply offering them the solution. The solution you're offering might be your blog content or they might need the product or service that is on your website.
When you are helping people find something they are already interested in, you're likely to have much higher conversions than when you interrupt people when they're doing something else.
#7 Become a Thought Leader
On your blog, you can write about anything you want to write about. Share your beliefs. Share why your company is a good company to do business with.
When you share forward-thinking information and you get people up to speed about what is going on in your industry, people are going to pay attention to what you have to say.
Not only are people going to pay attention to what you have to say but oftentimes, they will seek you out to do business with you even if you are more expensive than the competition.
When you're a thought leader, it's less likely that you're going to have to compete on price. People trust you and your expertise and they are going to be willing to pay the money to work with the best of the best.
Blogging consistently will keep you at the forefront of people's mind and that is one of the reasons blogging is so powerful!
Why Blog? – Now You Know
You've been asking the question, "Why blog?" and now you know. Maybe you want to learn some more about digital marketing and other forms of marketing that can help you take your business to the next level.
You're in the right place!
Our site is full of articles that can help you as a business owner and brand new blogger. Browse our site, find your favorite section, drop a bookmark and come back soon for more great reads.