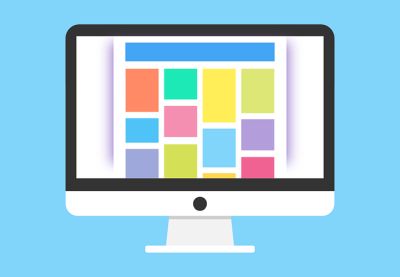 If there is one thing we should all be working on in 2019, it is our websites. In today's digital age, remaining stagnant is simply not an option. You need to continue to move forward if you are to be a success.
Read on to discover some of the ways that you can do this.
#1 Get Rid of Flash
Flash is a type of software and programming that puts moving images onto your website. For some time, Flash was extremely popular with web design creatives, but recently it has fallen out of favor.
Why is this?
One of the main problems is that to see Flash, your visitors will need to have a Flash player. Flash players need updating all the time, and your visitors may not have the right version, which could cause problems and frustration for them.
Flash can also present some security issues, and in this day and age when security needs to be as tight as possible this can put many people off.
Not only that, but Flash does not work on Apple mobile devices, and since iPhones and iPads are so popular, this can mean that you are potentially losing a huge number of sales. It also takes up a lot of time and power, making your computer work harder than it normally would.
Thanks to technological advances, there are actually alternatives to Flash out there that do a great job of creating the perfect look for your website.
#2 Include A "What It's Like to Work Here" Page
No matter whether you are currently in the process of hiring or not, it is a good idea to include this page for branding purposes.
You can take a look at this Ogletree Deakins Law Firm page to get a good example of the sort of content we are referring to.
This enables you to build up a picture of what your company is like, shedding it in the best possible light and giving a glimpse of your personality.
#3 Make Sure Your Website Is Consistent
Because we use our eyes more than our other senses, it is always important to ensure that a brand – including a website – is as consistent as possible, so as not to turn potential customers away.
One reason for this is that consistent designs on a website create a sense of familiarity, and then makes the visitor more comfortable. If they are comfortable, they will stay for longer, and that is a good thing. Consistency is important as well because it offers a more sleek, professional look for your website. You can also hire a website design company for your business.
This harmonious and attractive setting will show visitors that you have worked hard to create a webpage that is there for the visitor themselves. This will make them feel special and will make them trust you and your product.
And, of course, first impressions are supremely important when there are so many websites out there; you want yours to look good and work well, and being consistent will do that for you.
The best way to create a consistent website is to use a good website builder. Look at site builder reviews for information on the best tools in order of keeping everything consistent and organized.
#4 Make the Switch to HTTPS
In simple terms, SSL certificates are small files of data that create a cryptographic key that goes on to digitally bind your company's details together. Web design utilizes this encryption to keep all of the important and potentially insecure data used within a website safe.
That can include credit card information, personal address details, passwords, and usernames. Seeing an SSL certificate on a webpage gives potential customers the knowledge and confidence to use the site to purchase items or services with the understanding that their personal details will remain secure.
It can certainly give a business or commercial website an advantage over its competitors that don't utilize this tool. When an SSL certificate is installed on your site, or on any site, you will see the letters HTTP change to HTTPS (where the S stands for secure).
Website design should include an SSL certificate wherever possible; it could improve sales drastically. Not only this, but a valid, up to date SSL certificate will even increase your Google rankings. It improves conversion rates and builds and enhances customer trust too.
As you can see, there are many different steps you can take to improve your website in 2019. If you follow all of the tips that have been provided above, you can be sure that you will improve your presence and have greater overall success with your site.
What are you doing to enhance your website?