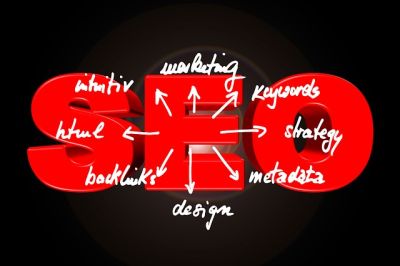 SEO offers real value to brands and businesses. It enhances the visibility and the searchability of the firms, making it easier for clients to navigate through the firms' websites.
It also enhances the trust between the firms and the clients, thus, leading to higher conversion rates.
When compared to other digital marketing techniques, SEO marketing is cost-effective and more efficient.
However, a proper SEO strategy requires proper planning and implementation, often with the help of an experienced SEO agency for effective results.
Here are simple steps that you can follow to build a strong SEO strategy for your business:
#1 Understand The Current Status Of Your Website
It might not be easy to move forward unless you understand where you are. So, start by having an honest look at the current status of your site.
Pinpoint the possible things that are dragging your site behind, and then create good tactics that can solve the issues. As you go through the website, ask yourself the following questions:
What do the people see on my website?
Does my site have traffic problems?
What can I do to improve my site better and be easy to navigate?
If you find it hard to review the current status of your website, look for a trustworthy third party to help you.
#2 Create Your Goals
Once you identify your flaws, it will be easy to come up with great goals of what you want to achieve. So, use the problems you have identified in step one to create a list of the things that you can do to make your site better.
Some of your goals might include higher organic traffic, better social media activity, higher conversions, better impressions, better links, and so on.
Ensure that your goals are reasonable and realistic, and then start working towards achieving them.
#3 List Your Keywords
SEO depends on keywords, and that is why it's vital to create a strong list of keywords. A keyword is a unique word that you can use to represent the entire content on your site.
The best keyword should be easy and searchable in the search engines. The keyword selection process requires careful consideration to attract the right people and produce tangible results.
So, consider your audience first before you come up with the results. Also, study your competitors to know the types of keywords they are using, and whether they are gaining from them.
There are plenty of online keyword search tools, too, that you can use to find the right keywords for your business niche.
#4 Optimize Your On-Page SEO
The keywords alone won't help unless you incorporate them in the right places on your website. It is, therefore, essential to build the landing pages of your SEO around the keywords you have selected.
Each landing page of the site should have unique keywords representing it. Your URL, for instance, is the first place where you must include the keywords. The URL keyword informs your customers and the search engines, too, about the type of content that they should expect on your page.
Other than in the URL, it is advisable to include the keyword on the title tag, on the sub-headers, and on the Meta description too. Other types of on-page tactics that you can use include internal linking and ALT texts.
#5 Optimize Your Off-Page SEO
Off-page SEO refers to all the things that take place outside your website. You should have control of those factors to make your SEO more effective.
Backlinks, for instance, are the most significant determinants off-page SEO. When you link your content to many sites, the search engines will improve your search engines. However, as mentioned in this guide, https://seojet.net/blog/anchor-text-ratio-seo/, backlinks require proper anchor text distribution to make them more useful.
You should place the backlinks in strategic places throughout your content, to avoid stuffing them in a particular area. In addition to the backlinks, you can promote your SEO on the leading social media platforms such as Facebook, Instagram, and Twitter.
#6 Write High-Quality Content
Just like the keywords, excellent content can help you get first-page rankings. It can also attract many customers; thus, increasing the traffic to your site. So, how do you craft high-quality content?
Focus on writing for humans, other than the search engines. Enrich your content with all kinds of vital information that your audience might be looking for.
Secondly, write appealing titles and headlines to catch the interest of your audience. Structure your post well with bullet points and proper spacing, and incorporate imagery well.
#7 Hire An SEO Professional
As an ongoing process, SEO requires plenty of time and endurance too. To get faster results you may want to consider hiring an SEO agency that will get you results.  It also requires new tactics and fresh content to stay up to speed with the changing digital business environment.
It might, therefore, be helpful to outsource the services of a reliable SEO expert. When you seek the help of SEO professionals, you will get enough time to participate in other activities, and also, witness excellent results in the performance of your website.
SEO firms like Click360 Marketing can help you to improve the SEO on your website, achieving far better results than most people are able to manage on their own. Companies like this are able to leverage their experience and expertise to achieve results that are only possible when SEO is handled perfectly.
#8 Track The Progress
As earlier mentioned, SEO strategies need proper planning and monitoring. Monitor the performance of your SEO strategy and note any increase or decrease in your search results.
If the landing pages have a high bouncing rate, then you will have to go to the drawing board and find out what went wrong. Maybe you are using the wrong keywords, or probably, your content is not appealing enough.
And if your SEO strategy is working well, avoid relaxing and keep researching for more strategies and keywords that you can use to maintain your excellent results.
Follow the above tactics to create and maintain a successful SEO strategy. Start by understanding the current position of your website and then set up realistic goals.
After that, create a list of the keywords that you would like to use and optimize them for your on-page and off-page SEO. Be persistent; track your progress, and hire an SEO expert if necessary.